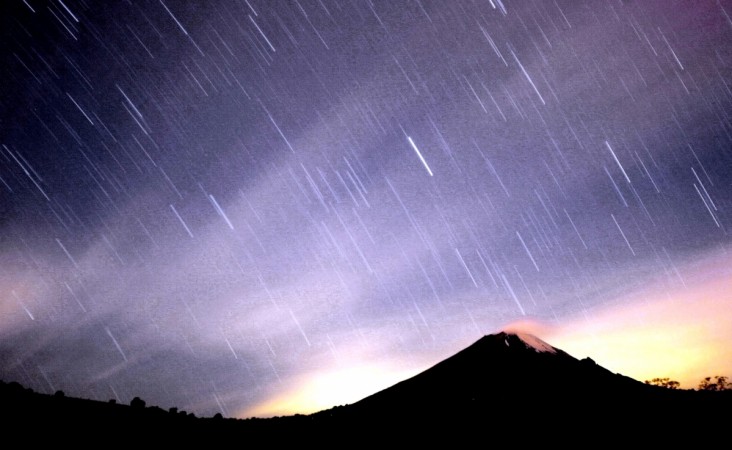 Geminid meteor shower will coincide with the last supermoon of this year, which will emerge as a full moon at 7.05 pm EST on Tuesday, December 13. There are claims that the meteor shower might not be clearly visible due to the luminosity of the bigger and brighter looking moon, which is the third consecutive supermoon since October.
There are still chances of these meteors' visibility as they are known for their sharp radiance. The sky watchers need not worry, as they can enjoy this stunning astronomical event live at this webcast by slooh.com.
Geminid meteor shower occurs because of Palladian asteroids. These are found to be luminous in nature and can often be spotted in the skies, usually looking yellowish in hue.
The meteor shower is likely to start at 10 pm EST and will continue through the night. According to a report by the Express, Geminid meteor shower will be at its peak at 2 am EST. The Geminids are capable of delivering up to 120 meteors per hour, which travel at a velocity of around 22mps during the peak hour.
Don't be in a hurry to spot the meteors in the sky, stay calm and patient and observe the sky for a minimum of an hour or more in order to get the best view possible.
A dark sky is the best factor that can make your meteor watching experience memorable, try staying away from city lights.
In case you don't get lucky in spotting those streaking meteors in the sky, try enjoying the supermoon of 2016, which is the last one of this year and will not be visible again, until November 25, 2034!