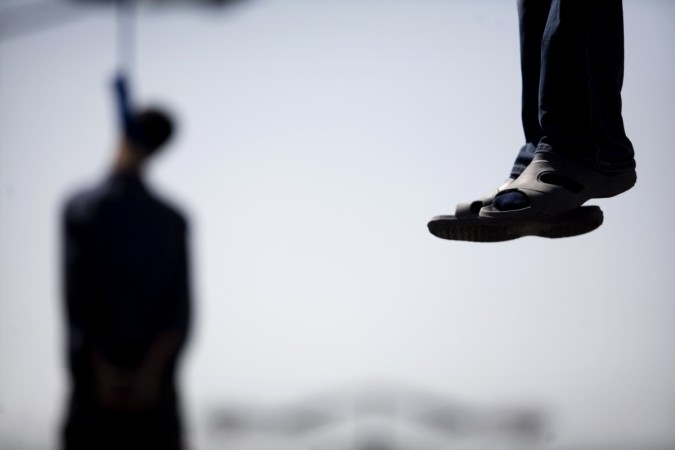 Popular TV anchor K Nirosha, who is known for her stint on Gemini Music, has reportedly committed suicide at a women's hostel in Sindhi Colony in the Ramgopalpet police station limits. The anchor is said to have hanged herself.
K Nirosha, 23, was found dead in her PG hostel in the early morning hours of Wednesday. The police have registered a case under Section 174 of the Code of Criminal Procedure, according to the Deccan Chronicle. The body of the anchor has been shifted to Gandhi hospital for post mortem. The police suspect a love affair could have led her to taking the extreme step.
Akber Shareef wrote on his Facebook page: "GEMINI TV MUSIC ANCHOR SUICIDE: Gemini tv popular music anchor Nirosha suicide by Hanging at women's hostel at sindhi colony under Ramgopalpet ps limits......differences in Love affair supposed to be the cause of hanging.....Dead body shifted to Gandhi hospital for post mortem......Nirosha also worked as Reporter in the past.....CRIME REPORTER MD AKBER SHAREEF SHARPINDIANS (sic)."
Before joining Gemini Music, K Nirosha was said to have worked with channel 6TV and ABN. She had amassed a good number of fans after her stint on Gemini Music. Some of her fans are shocked to hear the news about her death and took to social media to mourn her demise.
A fan named Naresh Nimmagadda wrote on his Facebook page: "Feeling shocked. Anchor Nirosha Sucide, Very Shock, She Is Very Active, Very Talented And Fridndly, Nenu Jubileehils Lo Job Chesetappudu Maa Pakka Wrkng Womens Hostel lo undedi,..6tv lo job chesedi,next Abn, Geminimusic Chanels loki vellindi, R.I.P NIROSHA ,WE MISS UR SMILE (sic)."