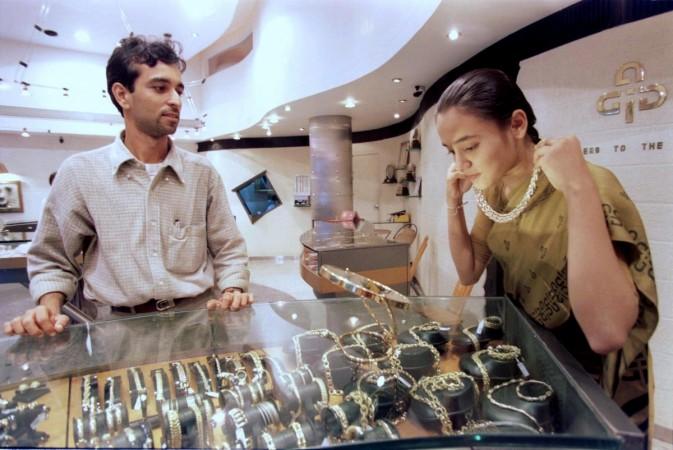 This year's Akshaya Tritiya festival on April 18 is expected to be the costliest ever as gold prices surged past Rs 32,000 mark on the back of escalating tension between Syria and the U.S.
The yellow metal was quoted at Rs 32,300 per 10 grams on Saturday in Ahmedabad.
This is the highest price level ever recorded in the runup to Akshaya Tritiya in recent history as gold prices have never crossed the Rs 30,000 per 10 grams mark on this particular day in the past, according to a report by the Times of India.
Market experts believe gold prices will remain firm ahead of Akshaya Tritiya festival when buying gold is considered auspicious.
Gold is also likely to get a boost owing to rising geopolitical tensions after U.S., British and French forces attacked Syria with air strikes early on Saturday in response to a poison gas attack that killed dozens of people last week.
Western powers will study "options" if Syria's government again uses chemical weapons, but nothing is planned as yet, Britain's foreign minister said on Sunday.
Gold is often seen as a store of value during times of geopolitical and economic uncertainty.
Spot gold was up 0.1 percent at $1,346.1 an ounce as of 0115 GMT after an initial dip, and U.S. gold futures rose 0.1 percent to $1,349.2 an ounce.
Russian President Vladimir Putin warned on Sunday that further Western attacks on Syria would bring chaos to world affairs, as Washington prepared to increase pressure on Russia with new economic sanctions, reported Reuters.
Gold has risen more than 3 percent this year, buoyed by international tensions and volatility in equities.