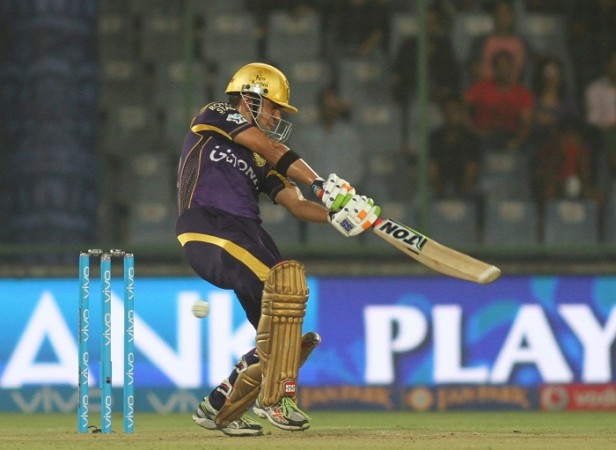 Gautam Gambhir has been known for his swashbuckling sixes and otherwise solid southpaw antics — no matter whether he is wearing the Blue jersey of Team India or donning the colours of Shah Rukh Khan-owned franchise Kolkata Knight Riders (KKR) in the Indian Premier League (IPL). On Thursday, however, he showed his true colours — that of a patriot, and the Twitter is going ga-ga over him!
Gambhir, whose team lost the last match against Mumbai Indians, will be taking the field with his side later in the day against Kings XI Punjab, and the team will be looking to him to play his shots and ensure another victory for the side.
However, it seems he had already started hitting 'em out of the park hours before the match, when he put forth some strong and scathing tweets about three videos where an Indian paramilitary force jawan — possibly CRPF personnel — is seen being verbally and physically abused by a crowd as he and his colleagues walk through a street. The incident is believed to have taken place somewhere in Jammu and Kashmir.
Watch the video here:
Gambhir rarely takes things lying down — he has been time and again involved in spats with opponents both on and off the field — and he made his sentiments known in very clear words on Twitter. In the first of his tweets, he said: "For every slap on my army's Jawan lay down at least a 100 jihadi lives. Whoever wants Azadi LEAVE NOW! Kashmir is ours. #kashmirbelongs2us [sic]."
His second tweet was equally patriotic. He said: "Anti-Indians hav forgotten dat our flag also stands 4: saffron - fire of our anger, white - shroud for jihadis, green - hatred 4 terror. [sic]"
It now remains to be seen whether anyone else from the world of sports shares his sentiments and makes them public, and how their followers react to them. Gambhir, at least, seemed to have won several new fans with these tweets.
See the tweets here:
For every slap on my army's Jawan lay down at least a 100 jihadi lives. Whoever wants Azadi LEAVE NOW! Kashmir is ours. #kashmirbelongs2us

— Gautam Gambhir (@GautamGambhir) April 13, 2017
Anti-Indians hav forgotten dat our flag also stands 4: saffron - fire of our anger, white - shroud for jihadis, green - hatred 4 terror.

— Gautam Gambhir (@GautamGambhir) April 13, 2017