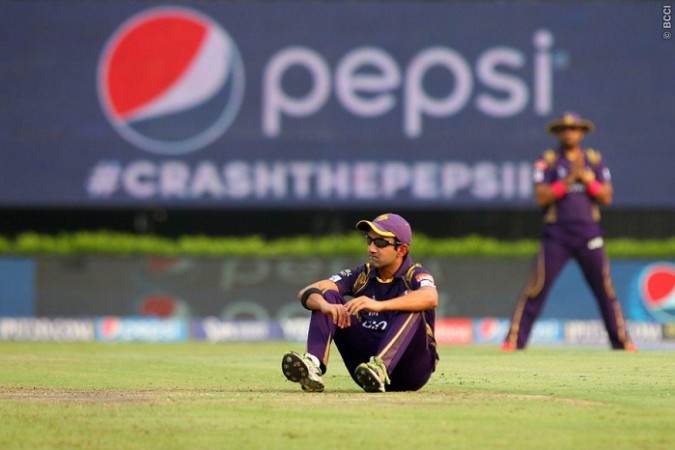 The gentleman's game was brought to disrepute by two cricketers -- Gautam Gambhir and Manoj Tiwary -- during a Ranji trophy game between Bengal and Delhi at Feroz Shah Kotla ground on Saturday.
Gambhir and Tiwary, who have been team mates for Kolkata Knight Riders and the India team, came close to blows and the scenes could have turned out even more violent, but umpire K Srinath, despite being pushed by Gambhir, came in between these players.
Such scenes transpired during the eighth over of the game when Bengal batsman, Tiwary came into bat at number four. Tiwary, who had come into the batting crease wearing his cap, signalled towards the dressing room for a helmet when he was about to face bowler, Manan Sharma.
The Delhi players, who had just taken a wicket, were upbeat and thought such act as time wasting and bowler Manan made Tiwary angry by saying something. Gambhir, who was present in the slip cordon, began to abuse Tiwary for his act and the Bengal skipper did not remain quiet about it. This resulted in some heated exchanges.
"Shaam ko mil tujhe maroonga (Meet me in the evening, I will hit you)," PTI quoted Gambhir as saying during the war of words, to which Tiwary replied "Shaam kya abhi bahar chal (Why wait till evening, let's go out and settle it now").
Gambhir took swift steps towards Tiwary and umpire Srikanth, who tried to intervene, was pushed aside by the Delhi lad. It was an embarrassing moment for India cricket, however, Bengal bowler Pragyan Ojha feels such kind of incident happen on the field of play and referred it as a 'small incident'.
"I know cricket is a gentleman's game but when men play, these things happen. This is not the first time it has happened on cricket field and let's talk about Bengal's performance than this small incident," said Ojha.
Tiwary and Gambhir are expected to be summoned by match referee Valmick Buch.