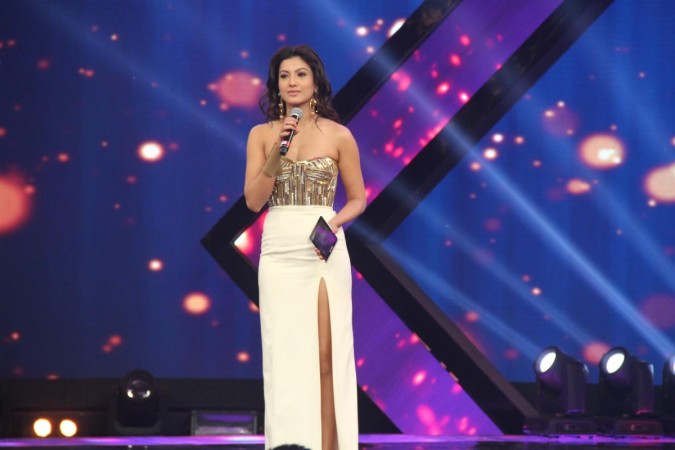 The Gauahar Khan slapgate has sent shockwaves across the film fraternity in India. A 24-year-old man slapped "India's Raw Star" host Gauahar during the final episode, just because she was wearing a short skirt.
The accused Akil Malik, who was arrested later, even molested Gauahar before slapping her. The incident has not only shocked her colleagues and other members of film fraternity, but her fans and the common man as well.
Bollywood celebrities including Farah Khan, Farhan Akhtar, Arjun Kapoor, Alia Bhatt and others stood in support of her and condemned the incident.
Here are Bollywood celebs' reactions on the whole incident.
Farah Khan: @GAUAHAR_KHAN When a stupid man is doing something he is ashamed of, he always declares that it is his duty.. U hold Ur head up high darling
Arjun Kapoor: Disturbed shocked and appalled
Alia Bhatt: What happened with @GAUAHAR_KHAN is APPALLING !!!!!Lots of love and power to her for being the strong woman that she is!!!! Disgusted...
Mini Mathur: ABSOLUTELY DISGUSTING...Gauahar Khan slapped live on air by man from the audience for wearing revealing clothes
Farhan Akhtar: Dearest natural selection, please help us out-evolve morons like the one who slapped Gauhar Khan. Sincerely.
Madhur Bhandarkar: Shocked to hear that Gauhar Khan got slapped for alleged indecency. Absurdity just touched a new level. Disgusting and highly condemnable.
Rohit Roy: "Man slaps actor Gauahar Khan for 'wearing indecent clothes'. Headlines of today! I mean, seriously?? Have I moved to Taliban country ?! #speechless".
Ranveer Shorey: "The culprits of the Rohtak incident, and the Gauhar one, ought to be very publicly punished to the full extent of our laws. For #AchcheDin."
While several expressed their anger over the incident, few people shocked everyone by supporting the accused. Haters posted shocking statements on Twitter about the incident and said that Gauahar deserved the slap.
Take a look at haters' comments below:
"#RawStarFinale haha @GAUAHAR_KHAN slapped..she deserved this for all her nautanki in bigg boss"
"So Somebody has slapped @GAUAHAR_KHAN at stage of a reality show. One more publicity stunt. TRP ke liye kaya kaya kiyaa Jaa Raha Hai yaar."
"@NigaarZKhan @GAUAHAR_KHAN You both deserved to slapped haha,wish someone slap ugly nig too"
"@Showbiz_IT @GAUAHAR_KHAN He did the right thing."
"@GAUAHAR_KHAN hahaha....happy shocking news...now Gauahar will realize how 2 dress up on such shows"
"GauaharKhan don't bring bollywood into this,her dressin is influencing muslim youth to dress like that which is wrong."