In yet another resignation that has crippled the Trump administration, President Donald Trump's top aide and economic adviser Gary Cohn said on Tuesday, March 6, that he would resign from his post over a recent tariff dispute.
Although the White House officials have claimed that there was no single factor that led to Cohn's resignation, the New York Times reported that it was over a disagreement on Trump's plan to impose a huge tariff on steel and aluminum imports.
"Gary has been my chief economic adviser and did a superb job in driving our agenda, helping to deliver historic tax cuts and reforms and unleashing the American economy once again. He is a rare talent, and I thank him for his dedicated service to the American people." Trump was quoted by New York Times as saying.
The flurry of high-profile departures from the White House is said to be a worrying sign for Donald Trump after the resignation of his close confidante and White House Communications Director Hope Hicks last week.
Political analysts believe the resignation of the head of the National Economic Council could impact the financial sector of the United States and also hamper the President's future economic policies.
Will be making a decision soon on the appointment of new Chief Economic Advisor. Many people wanting the job - will choose wisely!

— Donald J. Trump (@realDonaldTrump) March 7, 2018
Although cohn announced his decision to resign on Tuesday, Trump and Cohn had been discussing his departure for the past few weeks, a White House official told NYT.
When Trump had scheduled a news conference on Tuesday, Cohn did not show up for the event despite a seat being reserved for him.
The announcement of Cohn's departure has left the finance sector in chaos, with United States stock markets expected to decline on Wednesday.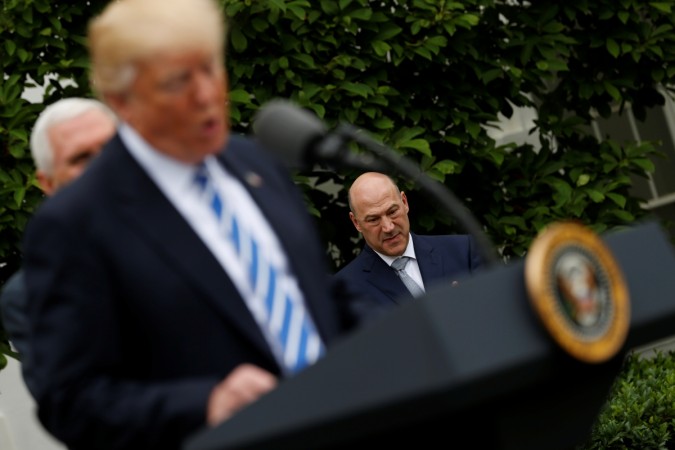 Cohn's said in an official statement that he was happy to work on "pro-growth economic policies to benefit the American people, in particular, the passage of historic tax reform."
The 57-year-old economic adviser started his career at the nation's largest producer of steel, US Steel.
The dispute with Trump happened as Cohn believed that the new hefty tariffs on steel and aluminum imports could be disastrous for American manufacturers, and would eventually cause chaos in the US economy.