Fitness enthusiasts looking for a worthy health tracker can easily get confused with the multitude of options available in the market. The wearables industry records a fair growth with some prominent players like Apple, Fitbit, Xiaomi, Garmin and others.
But Garmin's latest offering in India is poised to make the decision simple.
Garmin Vivofit 4 is a new activity tracker with some nifty features. Priced at Rs 4,999, the wearable is bound to gain some traction in the Indian wearable industry. The Vivofit 4 fitness band comes in three colors - Black, White, and Black Speckle - and two sizes - regular and large - to fit customers' needs. It's available on Amazon India.
"We are sure that Vivofit 4 would revolutionize the fitness industry in India. Although there are several activity trackers in the market, what makes this particular product unique is that under typical use its battery can last up to a year, so you can forget about that charging cord. Vivofit 4 is more than any ordinary activity tracker; it is your personal coach and fitness buddy," Ali Rizvi, National Sales Manager, Garmin India, said in a press statement.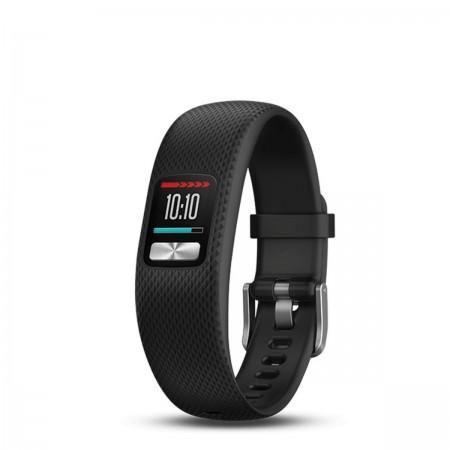 Top reasons to buy Garmin Vivofit 4?
Garmin Vivofit 4 eliminates one of the biggest woes of charging the device daily or even weekly. With a coin cell battery, the Vivofit 4 offers a battery life of more than a year.
Other notable features of Vivofit 4:

Always-on display
Sunlight-visible, transflective, eight-colour memory-in-pixel (MIP) display
Tracks walking, running, biking, and swimming
Tracks burnt calories, sleep and daily goals
Displays time, date, weather, timer, stopwatch, step counter
Connects to Garmin app to customize watch faces, themes and display text
Garmin Vivofit 4 weighs 25 grams, and measures 19mm wide and 9.4mm thick. It can store the history of four weeks of activity data. Users can wear the tracker for swimming or showering.
Finally, the Vivofit 4 can also help users track a paired smartphone with the press of a button.