Mohandas Karamchand Gandhi aka Mahatma Gandhi, who was born on 2 October, 1869, to Karamchand Gandhi and Putlibai in Gujarat, is the most prominent leader of the Indian independence movement.
Indians all over the world celebrate the freedom fighter's 146th birth anniversary on 2 October and the day is also observed as the International Day of Non-Violence.
Globally, Bapu is considered as a symbol of peace, non-violence and freedom for teaching the philosophy of Ahimsa for the well-being of the people in the society.
Inspiring Mahatma Gandhi quotes
Check out some messages, wishes and picture greetings to be shared on Gandhi Jayanti below:
Follow the path of truth
Spread Bapu's great ideas to inspire everyone
Happy Gandhi Jayanti !!!!
May the spirit of truth and non-violence be with us during this Gandhi Jayanti.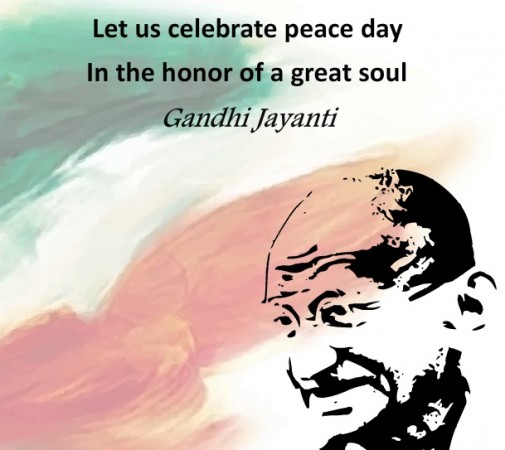 You can chain me, you can torture me,
you can even destroy my body,
but you can never imprison my mind.
Happy Gandhi Jayanti.
Its a day to celebrate,
Its a day to value a special person,
Who is the cause of our nation,
Who taught the world the lesson of non-violence,
Its Mahatama Gandhi..
The Father of Nation...
G = Great
A = Amazing
N = Nice
D = Daring
H = Honest
I = Indian

Happy Birthday to the Father of the Nation
Gandhi Jayanti wishes.
Even if you are a minority of one, the truth is the truth - Mahatma Gandhi
Happy Gandhi Jayanti!
Just want to wish for peace,
Humanity, love and happiness
For the world on this Gandhi Jayanti
Happy Gandhi Jayanti