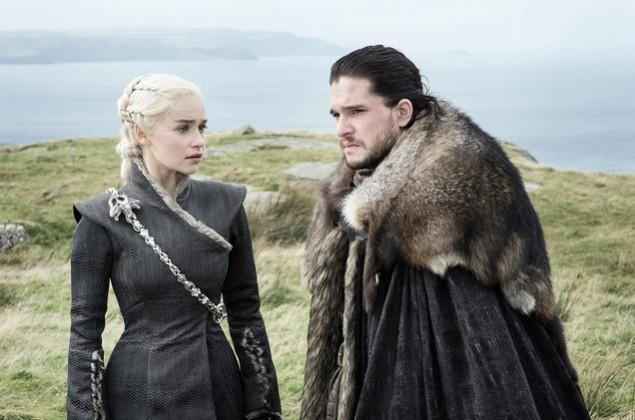 Game of Thrones fans are eagerly waiting for the first trailer of season eight. As April 2019 is coming closer, fans are coming up with different theories about the characters' fate in the last season. Most importantly, fans are wondering as to when and how Jon Snow (Kit Harington) will get to know that he is the son of a Targaryen.
In the final moments of season seven of Game of Thrones, it was revealed that Jon Snow was, in fact, the true born son of Lyanna Stark and Rhaegar Targaryen, making him the true heir to the Iron Throne. Since then, a lot of theories have surfaced talking about Jon's future in the show.
Recently, a fan has speculated when and how Jon Snow and Daenerys Targaryen (Emilia Clarke) will get to know the real identity of the King of the North, who apparently had a sexual relationship with Daenerys — his own aunt.
"Personally, I think in one of the major battles he's going to get blasted with dragon fire and Daenerys will think he's dead, only to see him emerge unburnt like herself."
This seems an interesting theory, but truth be told, this theory does not hold any grounds as there is no reason why Jon would get blazed by dragon fire when he and Daenerys Targaryen are on the same team.
Meanwhile, this will be the first season in GoT about which very little is being revealed to the fans. As per one of the show's directors, this is because of a large "Gestapo"-like security on shooting sets.
David Nutter, who directed three of the six episodes of Game of Thrones season 8, told The Huffington Post about the security details of the filming of the final season.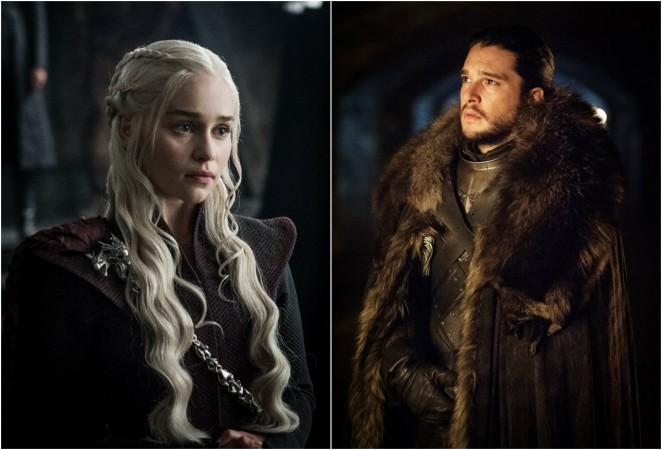 As per David Nutter, the production team behind the HBO's fantasy drama show made sure that nobody knew what was happening on the show and they went to all the heights to make sure that nothing will be leaked by any means possible.
In addition to this, David Nutter stated that he had to direct a few fake scenes in order to throw off the leakers. As a result of which, director David Nutter himself is not able to provide more details about the finale of the show.
"All I know is that David and Dan spent a lot of time to tell the story in a proper fashion, and the audience will be completely satisfied. Not everybody will be satisfied, but I feel the audience will be satisfied with the direction the series goes. It lives up to all the building it's coming to, I promise you that," he further said.
Game of Thrones season 8 will return for the last time in April.