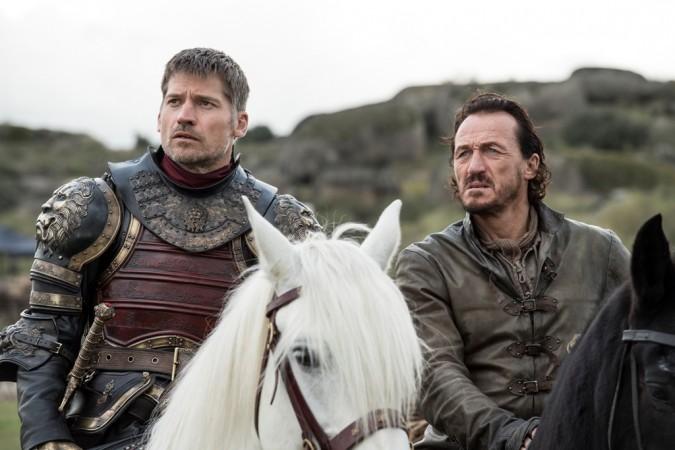 Game of Thrones season 8 is undergoing the post-production stage and is likely to premiere in the first half 2019. As earlier hinted by many cast members, the upcoming season of the HBO's epic-fantasy drama series will be full of twists and betrayals. Recently, the show's star, Nikolaj Coster-Waldau, expressed that it was quite an emotional moment for him when he played Jamie Lannister for the last time.
In the TV adaptation of George R. R. Martin's epic fantasy drama series, Nikolaj plays Jamie Lannister. The prominent character was first introduced as a knight of the Kingsguard and a member of House Lannister. Although, in the beginning, he was shown amoral he later proves to be far more complex and sympathetic, especially towards his younger brother, Tyrion Lannister (Peter Dinklage).
Coster-Waldau said in an interview with Huffington Post that there were many teary moments throughout the season, including multiple farewell dinners, so there was already so much build-up at the end.
"When my turn came around, I really didn't think it was going to phase me. But I have to admit that right when they said, 'This is a series wrap for Nikolaj,' there might have been a tiny bit of moisture in the air, just around my eyes. But that was it, that was it."

For his role of Jamie Lannister, Nikolaj has received several nominations, including the Critics' Choice Television Award for Best Supporting Actor in a Drama Series in 2013, the People's Choice Award for Favorite TV Anti-Hero in 2014, and a Primetime Emmy Award for Outstanding Supporting Actor in a Drama Series in 2018.
Coster-Waldau added that almost all the scenes from season 8 of Game of Thrones were shot in or around Belfast, so the whole cast of the series was more or less in the same town together for the first time in a long time.
"It was just a lot of fun to hang out and spend time together and appreciate what we've experienced and how lucky we are to be a part of this show," he added. "Yes, the success of the show is great, but it's really also meeting all these people in Belfast ― it's the same crew from Season 1 to the end. It's a special thing."
Game of Thrones season 8 is set to premiere in the first half of 2018, and fans are expecting to see some intense moments and deaths in almost all of the episodes.