Game of Thrones is gearing up for its final and eighth season. In the meantime, HBO has reportedly revealed the names of the directors for the upcoming season and it's all star-studded.
Also read: Game of Thrones: This can be the best but most heartbreaking news for every Jon Snow fan
The final season of the HBO series will be directed by Miguel Sapochnik, David Nutter, and GoT showrunners David Benioff and D.B. Weiss.
Speaking of Miguel Sapochink, he needs no introduction. The Emmy-winning director helmed two of the best episodes of Game of Thrones season 6 — The Battle of the Bastards and The Winds of Winter. He was on a break during the seventh season of Game of Thrones as he was busy shooting the pilot for Netflix's forthcoming sci-fi drama Altered Carbon.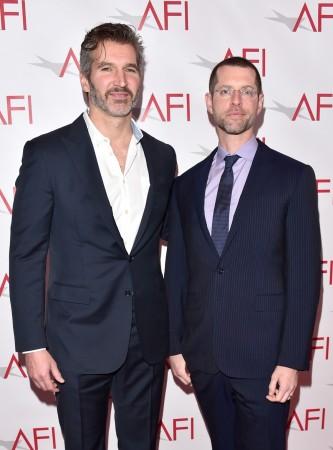 Next, comes David Nutter— the show's another Emmy-winning director. Nutter helmed six previous GoT episodes, including season 5 finale, Mother's Mercy, and season 3's infamous Red Wedding episode, The Rains of Castamere.
However, neither Sapochink nor Nutter will direct the series finale. Showrunners and creators David Benioff and D B Weiss will reportedly direct the series finale.
So, folks, nothing to worry about. Game of Thrones Season 8 is in safe hands.
No female directors are returning to helm the series. Michelle MacLaren, who directed four episodes since Game of Thrones began in 2011, including Oathkeeper (season 4) and Second Sons (season 3).
The filming for Game of Thrones Season 8 is set to begin in October this year and it will continue until spring next year. The show might return to the small screen later in 2018 or early 2019.