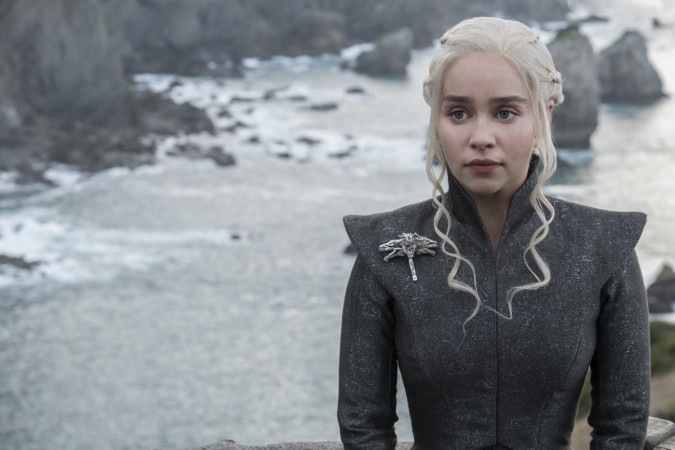 Game of Thrones season 8 trailer is soon going to be unveiled by HBO. But before the show will enter into its final stage, series' author George RR Martin talked about Daenerys Targaryen (Emilia Clarke) and how owning a dragon does not mean that she can actually rule all the seven kingdoms.
George RR Marin recently released his new book, Fire and Blood, the prequel to the series. During his conversation with news.com.au in New York City, Martin talked about the dragons and the destruction they bring.
"I have tried to make it explicit in the novels that the dragons are destructive forces, and Dany (Daenerys Targaryen) has found that out as she tried to rule the city of Meereen and be queen there. She has the power to destroy, she can wipe out entire cities, and we certainly see that in 'Fire and Blood,' we see the dragons wiping out entire armies, wiping out towns and cities, destroying them, but that doesn't necessarily enable you to rule — it just enables you to destroy."
Many are now wondering whether George RR Martin has hinted that Daenerys won't be ruling the Iron Throne in the final season to come. Well, nothing is confirmed and one can take Martin's statement in any direction.
Meanwhile, as per a recent theory, there are chances that the beginning of the final season will apparently show some creatures from the books for the very first time. In the published works of author George RR Martin, the White Walkers ride on huge ice spiders and as of season seven, those dangerous creatures have not made an appearance. But things could change in Game of Thrones season 8.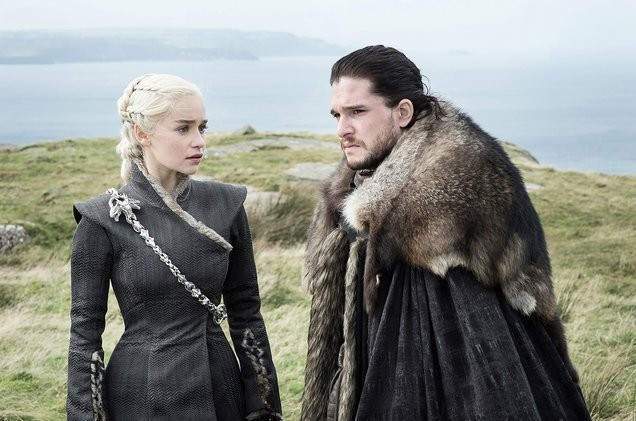 As per a Redditor, Yocheco619, fans might get to see those eight-legged creatures in the very first episodes of Game of Thrones season 8.
"Personally, I'd like it to start in a similar way to the opening of the show, except its guards of a castle in the forest and they get attacked by White Walkers and ice spiders which, from what I understand, are as big as hounds. Going to be so sad if we don't get ice spiders after all that talk."
To show both dragons and ice spiders could have increased the budget of Game of Thrones by a lot of margins. But since the show is now entering into its final season, there are chances that fans will get to see them.
It would be pretty interesting to see those ice spiders entering the North in Game of Thrones season 8. More information will be unveiled after HBO releases the first trailer of the epic fantasy show.