Game of Thrones' eighth and final season won't return before 2018. But fans have been desperate to get a sneak peek into the filming of the HBO series and as a result, many set photos are doing the rounds on various social media platforms.
Also read: Game of Thrones star Emilia Clarke slams sex scene critics: 'People f**k for pleasure'
Right from various celebrity sightings to set photos, it is confirmed that the eighth season production is underway. The filming is going on in Belfast.
And, apart from that, some new cast will be joining the series' final season as well.
According to a fan site called Watchers on the Wall, actress Danielle Galligan has been cast as a character named Sarra.
Speaking of the character, the website noted that the only character named Sarra in the George RR Martin book is Sarra Frey, the granddaughter of Walder Frey. Hence there is a possibility of the return of House Frey in some manner in the final season.
Watchers of the Wall earlier reported that actress Emer McDaid has recently filmed for the eighth season. Although, no specific details about her role have revealed yet.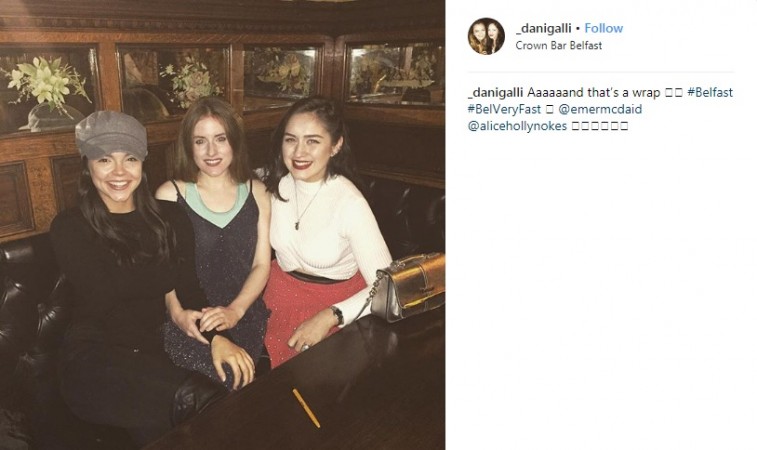 Another actress Alice Nokes took to Instagram to share a picture with Galligan and McDaid which clearly indicates the photo location as Belfast.
She captioned the picture: "Aaaaaand that's a wrap." Hence Nokes also seem to have a significant role in the series too.
On the other hand, Northern Irish casting company Independent Agency recently has noted on their website that "Thomas Finnegan, Conor Maguire, Emer McDaid, Eileen McCloskey and Katie Tumelty join the cast of a major TV series."
Since it is quite clear that McDaid has joined the cast of the popular HBO series, that implied remaining actors on the list have also joined the HBO fantasy drama.
Created by David Benioff and D.B. Weiss, Game of Thrones' eighth and final season is expected to return on television in 2019.