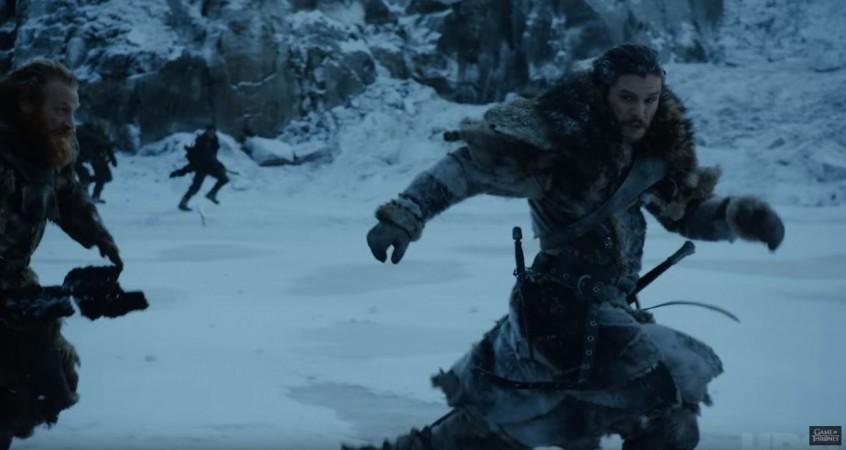 Game of Thrones Season 7 will see various storylines converging as the show begins the end of its journey.
If rumours doing the rounds are to be believed, then Season 7 will feature a reunion of the surviving Stark children. Sansa and Jon Snow are already together and they have reclaimed the North. Arya is on her way to Winterfell, and Bran is heading south of the Wall. Will they reunite with Jon and Sansa?
Also read: Was Bella Hadid's crochet pants a fashion disaster? Model flashes her undergarments in mesh attire
Entertainment Weekly recently got the four Stark children for a photoshoot, further sparking reunion rumours. But the photoshoot has also given rise to another interesting theory about Arya making an attempt on Littlefinger's life.
The photoshoot shows Arya with a dagger in a holster on her hip, and it seems to be the same one used in the attempted murder of Bran in Season 1. The dagger ended up with Littlefinger after Ned's death, and Arya comes in possession of the weapon in Season 7. Rumours are rife that Arya steals the dagger from Littlefinger and that she even attempts to kill him with it.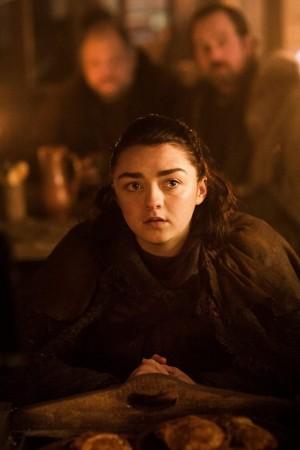 At this point, all these are merely speculations. We'll have to wait till Season 7 premieres in July to find out what really happens.
In other Game of Thrones news, HBO recently announced that Season 7 premiere will be much longer than the previous seasons, running to 59 minutes. In comparison, Season 6 episode 1 was only 50 minutes long.
The cast of the show has been filming longer than the previous seasons, although Season 7 is only seven episodes long. "When I first read this season, I thought: 'Damn, I gotta learn some lines!'," Emilia Clarke, who plays Daenerys Targaryen on the show, told Entertainment Weekly.
Her co-star Peter Dinklage agreed, saying that "I've worked more days this season than I have in quite some time."