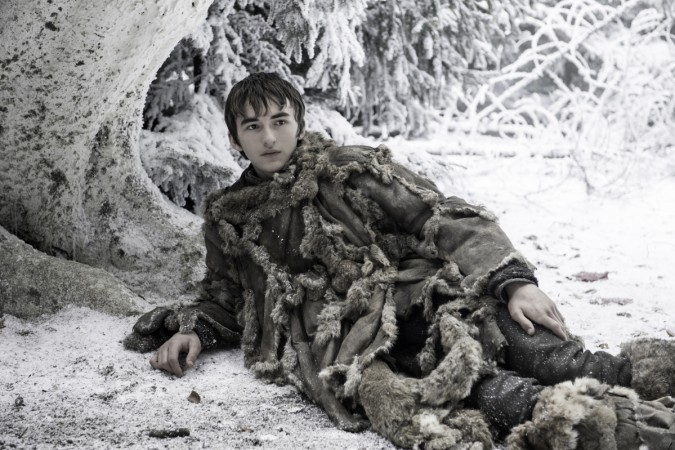 The wait for Season 7 of "Game of Thrones" is definitely going to be a long one with the creators confirming that the show will premiere much later than it did in the previous seasons. However, this has made the fans more determined to find out what they can expect in the upcoming season.
On July 6, the showrunners David Benioff and D.B. Weiss had revealed that the production itself will start later than ever before. "We're starting a bit later because at the end of this season, 'winter is here' — and that means that sunny weather doesn't really serve our purposes anymore. So we kind of pushed everything down the line, so we could get some grim, gray weather, even in the sunnier places that we shoot."
The perfectionists that they are, fans did not expect anything less from Benioff and Weiss, who have gone ahead of George RR Martin's books. "Game of Thrones" will only feature one more season, which would hopefully reveal which rightful heir sits on the Iron Throne.
Also Read: Bunchy tries to help Mickey get Syliva back in "Ray Donovan"
As the successful series draws to an end, the actors have also started receiving bigger paychecks. Reportedly, Peter Dinklage (Tyrion Lannister), Kit Harington (Jon Snow), Lena Headey (Cersei Lannister), Emilia Clarke (Daenerys Targaryen) and Nikolaj Coster-Waldau (Jaime Lannister) will all receive at least $500,000 each per episode and it is only expected to increase in Season 8.
Meanwhile, the upcoming season is expected to feature only seven episodes, a major bump from the annual ten-episode format. However, the show is predicted to make up for it with longer episodes, following the trend set by the Season 6 finale, which ran for 69 minutes.
The season will also feature new and amazing characters and from the following leaked casting calls, they are all going to make significant difference in the story by having an impact on at least one of major characters. The casting calls were shared by "Game of Thrones" official fan website. Watchers on the Wall:
| | |
| --- | --- |
| Warrior (age: 35- 40) | The character is a tough-looking bruiser with the attack skills of a pit bull, and the actor needs to be great at fighting. He has a "considerable" amount of dialogue and is described as an "excellent part for a top-end actor." |
| Priest (age: 60s) | He's a venerable priest with moral authority and gravitas. The show is seeking a white actor, using an RP accent, with characterful face for this part. He's scheduled to shoot one week, from September 22nd. |
| Merchant (age: 40s) | The merchant appears at an inn during a busy evening. They're seeking a character actor, for a non-combatant role. His appearance is more open, including ethnicity/race. This role is expected to shoot in first week of November. |
| Lovely Lady (age not mentioned) | An attractive young courtesan who is sure of her own mind. It's described as a "good speaking part" and casting notes that full nudity is required for the role. Much like the merchant, the lovely lady's physical appearance is open. |
| Young Lord (age: 20s) | A tall, handsome young lord, and the show is looking for a white actor who uses the RP accent. |
| Lieutenant (age: 20s) | The character is described as an athletic, physically fit, and disciplined warrior. Appearance-wise, they're looking for someone not white, with Middle Eastern descent mentioned, meaning it would be a Dothraki character. |
| Gate Guard (age: 20s) | A Confident, characterful, straight-talking Northern lad with a great face to play across a very excellent series of scenes. |
| General (age: 40-55) | He's a senior military officer, and they're looking for a white actor who uses the British RP accent. |
| City Guard (age: 30s) | A city guard with an an RP accent who intercepts a suspicious-looking person on his nightly patrol. They require |