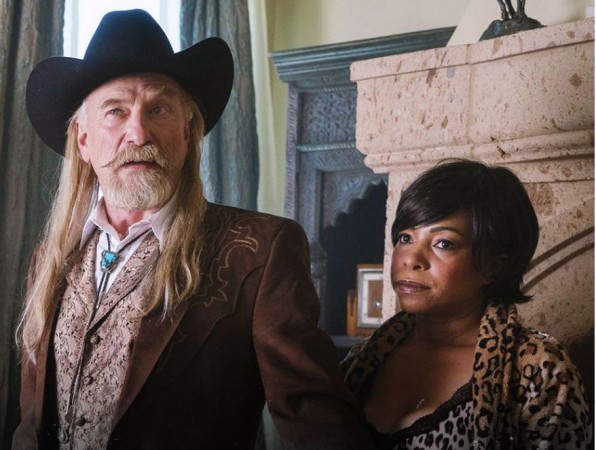 Season 4 of "Ray Donovan," inching closer to the finale and the penultimate episode titled "Goodbye Beautiful," will be aired by Showtime on Sunday, Aug. 21. The episode will see that Mickey (Jon Voight), who had gallantly stayed in prison for the rest of his family just recently, has gotten back to his old tricks.
As fans saw in previously aired "The Texan," the Donovans had only started enjoying semblance of a normal family with Ray (Liev Schreiber) acting exceptionally loving and caring. However, the episode had ended with Bunchy (Dash Mihok) learning that Teresa's (Alyssa Diaz) brother has admitted her into a psychiatric ward. Meanwhile, Mickey is hoping to get his girlfriend Sylvie back, and Bunchy definitely feels his father's pain.
In the upcoming episode, the two of them will be seen going on a road trip to get both of their girls back. However, what Bunchy does not know is that Mickey is also planning to get the heist money back Little Bill Primm (Ted Levine), who, as seems from the promos, is sleeping with Sylvie.
Meanwhile, at the Donovan household, Ray will be seen playing host to Sonia (Embeth Davidtz) and her daughter, even as Lena (Katherine Moennig) and Avi (Steven Bauer) questions his loyalty to the art dealer.
Check out the official synopsis for the upcoming Season 4 episode 9 of "Ray Donova" here:
The head of the Russian mob wants to find out what happened to Belikov; Sonia and her daughter take refuge at the Donovan's; Avi and Lena question Ray's loyalty to Sonia; Mickey returns to Primm to search for stolen money and Sylvie.
Don't forget to watch Season 4 episode 9 of "Ray Donovan" at 9 p.m. (EST) on Sunday, Aug. 21. You can also live-stream "Goodbye Beautiful" via Showtime Anytime.