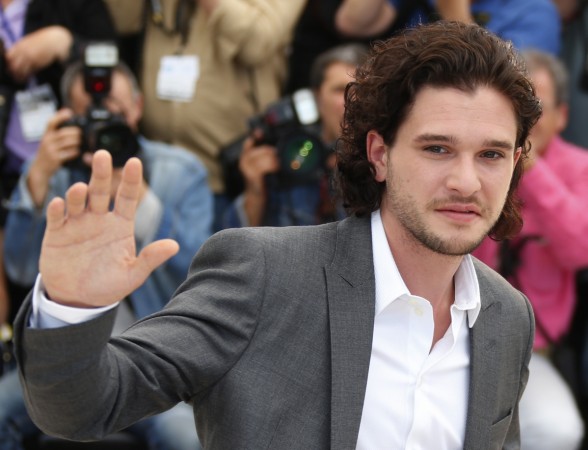 There's a lot of confusion regarding Kit Harington's "Game of Thrones" character Jon Snow's fate.
While the showrunners as well as Harington have repeatedly claimed that Jon is gone for good, news from the filming location of "Game of Thrones" season 6 have given fans hope that Jon would be brought back to life in the upcoming season.
For instance, Harington has been spotted both in Belfast as well as in Saintfield, Northern Ireland, where the show is filming a massive battle scene that is likely to be a part of episode 9, reported Watchers on the Wall.
According to the spoiler forum, the battle will involve the armies of the Umbers, the Boltons, the wildlings and more, and fan theories hint at Jon conquering Winterfell by the end of season 6.
Down south, the Tyrell soldiers are expected to march into King's Landing to demand the release of Margaery, who was imprisoned by the High Sparrow in the previous season.
Watchers on the Wall earlier reported that the steps to Girona Cathedral has been booked for filming from 11 September through 16 September, and the scene that will be filmed there will involve 500 extras and one major character riding on horseback.
Now it has been revealed that the scene would be "an interesting public confrontation in King's Landing."
Reportedly, a mounted Jaime Lannister will lead a troop of Tyrell soldiers and march on the Sept of Baelor to demand Margaery's release. The Sparrows won't put up a fight and they will release Margaery, who seems to have "become a devotee to the Seven and an instrument of the Faith. It's not known if Margaery's conversion is genuine or a ploy to get released," the website noted.
Season 6 of HBO's "Game of Thrones", the television adaptation of George RR Martin's "A Song of Ice and Fire" series of books, is set to return in April 2016.