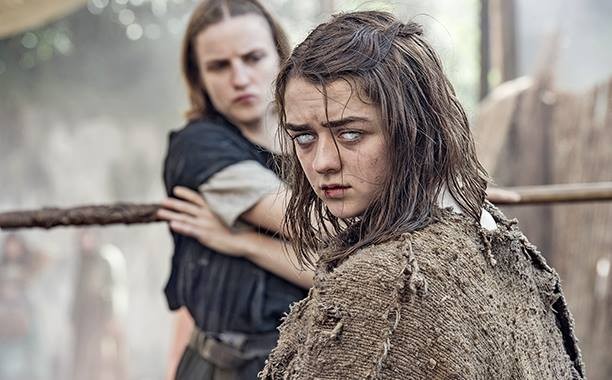 Spoiler Alert
"Game of Thrones" Season 6 gave fans the greatest gift by bringing their beloved Jon Snow (Kit Harington) back to life. Now, with episode 3, "Oathbreaker" out, we know he is back with no immediate backlashes, such as being a whitewalker or going evil.
Now that Jon has punished all the men that killed him in the first place, he can leave Castle Black behind and carry on with business in the land of the living. How his departure will affect Sansa Stark (Sophie Turner) remains to be seen; after all, she seeks protection from the Night's Watch thinking her illegitimate half-brother is leading them.
Meanwhile, Ned Stark (Sean bean), who is reputed as one of the noblest men, was proven to be not-so-noble after all. Bran (Isaac Hempstead Wright) had a vision of him and Lord Howland Reed killing Ser Arthus Dayne in the Tower of Joy.
Also Read: "Quantico" Bomber revealed in "Closure"
Meanwhile, on the other side of the world, Arya's (Maisie Williams) training went extremely well and she got her eyesight back after accepting that she is "no one." It is understood from the synopses of the upcoming episodes that she will get a chance to prove herself further to the Faceless God.
Along with Tyrion (Peter Dingklage), Arya seems to be the ones taking the story forward, based on the promos and synopses for Season 6 episode 4 "Book of the Stranger" and Season 6 episode 5 "The Door." While Arya gets closer to becoming the badass she is in the books, Tyrion is said to seek an unlikely ally to maintain peace in the Meereen.
"Book of the Stranger" synopsis: Tyrion (Peter Dinklage) strikes a deal. Jorah (Iain Glen) and Daario (Michiel Huisman) undertake a difficult task. Jaime (Nikolaj Coster-Waldau) and Cersei (Lena Headey) try to improve their situation. Written by David Benioff & DB Weiss; directed by Dan Sackheim.
"The Door" synopsis: Tyrion seeks a strange ally. Bran (Isaac Hempstead Wright) learns a great deal. Brienne (Gwendoline Christie) goes on a mission. Arya (Maisie Williams) is given a chance to prove herself. Written by David Benioff & DB Weiss; directed by Jack Bender.