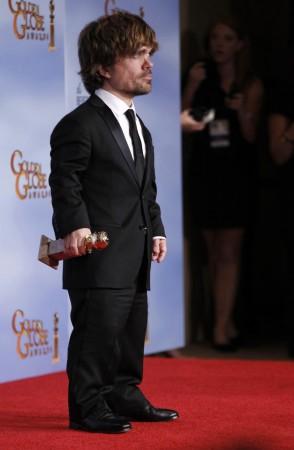 With just one week to go before the season 5 premiere of "Game of Thrones," rumours on which main character might not make it past the season have started buzzing.
But because the season is going to deviate from its source material – George RR Martin's "A Song of Ice and Fire" – people who have already read the books are also clueless, and the author previously stated that some characters that are alive in the books will be killed off in the HBO series.
"People are going to die who don't die in the books, so even the book readers will be unhappy," Martin told Showbiz411. "So everybody better be on their toes. [The show's co-creators] David [Benioff] and D.B. [Weiss] are even bloodier than I am."
So who will bite the dust? Many have predicted the demise of a lot of secondary characters such as Loras Tyrell, Myrcella Baratheon, Mance Rayder and Bronn. But fans of the fantasy series were taken for a ride early this month when an article, meant as an April Fool's joke, said Tyrion Lannister will be the next to bite the dust, and that too in the premiere.
"We just figured we'd reached a point where we felt we needed to surprise not just the fans of the show and readers of the books, but also the author of the books himself, George R. R. Martin," showrunner David Benioff was quoted as saying by Wetpaint. "He was always bragging about how he knew what was going to happen to all the characters, so we were like, 'Oh yeah?'"
"You should've seen his face!" showrunner D.B. Weiss continued. "We thought he was going to have a heart attack since Tyrion is his favorite character and all. He started breathing really heavily and clutching his chest, but it was all in good fun. He'll live."
A number of fans were fooled by the story, and they immediately took to their social networking platforms vowing to boycott the show if Tyrion (Peter Dinklage)was to die.
If Tyrion ever dies, I promise I will send my regards to @GRRMspeaking....on...a wedding somewhere.. #GameOfThrones

— Angel (@Angel_THFC) April 3, 2015
The day Tyrion dies is the day I stop watching Game of Thrones — SON OF KRYPTON (@Tigu_El) April 1, 2015
@Soncs20 I know I've been warned not to get attached. If Tyrion dies, I'll be pissed though.

— Rachael (@RachaelLeigh21x) April 1, 2015
"Game of Thrones" season 5 premieres on 12 April.