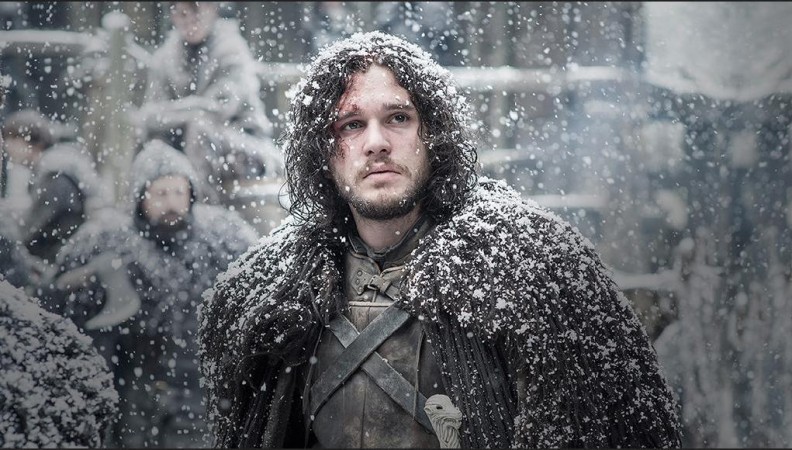 "Game of Thrones" Season 5 is back with its penultimate episode on Sunday, 7 June, on HBO. And fans can watch Episode 9, titled "The Dance of Dragons", live online.
We have finally come down to the last two hours of Season 5 of the most popular HBO fantasy series, "Game of Thrones". And while speculations go wild and strong about who dies, who survives, the dragons' appearance and Cersei's walk of shame, here's what you need to know in order to catch "The Dance of Dragons", live tonight.
Click here to watch Episode 9 (The Dance of Dragons) of "Game of Thrones" Season 5 via live streaming and you can also catch the episode online here.
The official synopsis of the episode reads: "Stannis confronts a troubling decision. Jon returns to The Wall. Mace visits the Iron Bank. Arya encounters someone from her past. Dany reluctantly oversees a traditional celebration of athleticism."
But one of the hottest rumours doing the rounds is that Jon Snow will meet his end before the season is over.
Well, if you missed last week's Episode 8, "Hardhome", then you have missed out on some intense action leading up to a huge build up for tonight's episode.
In "Hardhome", Jon Snow has a narrow escape while taking down some White Walker warriors. The episode ends with the Night's King teasing the Lord Commander with something big to come as he resurrects the dead Wildlings.
But going by the promotional photos for this week's episode and the title, "The Dance of Dragons," it looks like the plot will revolve around Meeren and Dany's dragons.
In one of the photos we see that Jon Snow has returned to Castle Black, and is discussing something with his friend Samwell Tarly. Maybe Kit Harrigton's fans can breathe a sigh of relief for the time being.
The other picture shows Arya in the House of Black with Jaqen H'ghar. And if spoilers are anything to go by, then in Sunday's episode, Arya will come across Meryn Trant and Mace Tyrell in Braavos.
This clearly indicates that the Stark daughter may betray Jaqen's confidence by striking off another name from her kill list.
Episode 9 (The Dance of Dragons) of "Game of Thrones" Season 5 will air Sunday, 7 June, on HBO.