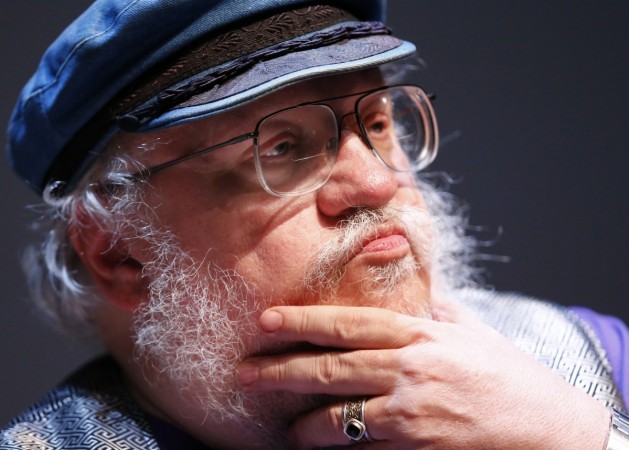 "Game of Thrones" author George R.R. Martin recently revealed that some fans have accurately predicted how that story is going to end.
He made the admission at the Edinburgh International Book Festival and noted that the books are littered with clues about how everything is going to end up.
"So many readers were reading the books with so much attention that they were throwing up some theories and while some of those theories were amusing bulls—and creative, some of the theories are right. At least one or two readers had put together the extremely subtle and obscure clues that I'd planted in the books and came to the right solution," Martin said, according to Vanity Fair.
Martin also noted that he will not be changing the ending so as to gain the upper hand, and surprise the audience. Martin has always been vocal about hating predictability in fiction, and although fans have accurately predicted the ending, he cannot change it as the clues have already been planted in the earlier books.
Martin continued: "I wrestled with that issue and I came to the conclusion that changing it would be a disaster, because the clues were there. You can't do that, so I'm just going to go ahead. Some of my readers who don't read the boards, which thankfully there are hundreds of thousands of them, will still be surprised and other readers will say: 'see, I said that four years ago, I'm smarter than you guys.'"
The theory that a section of fans have got it correct is about Ned Stark not being Jon Snow's father.
Snow is believed to be the son of Ned Stark's sister Lyanna, who was engaged to Robert Baratheon. But she either runs off or gets abducted by Daenerys's brother Prince Rhaegar Targaryen, and Jon Snow is said to be their offspring.
A number of fans believe that Lyanna was asking Ned to take care of Jon, in the beginning of the first book when she pleaded with him to promise something. And this promise, and a desire to prevent his sister's name from being sullied, might be what prevented Ned from revealing the truth about Jon's parentage to Catelyn, fans believe.
Here is an excerpt from the book that shows Ned's dedication to keeping his word.
"Never ask me about Jon," he said cold as ice. "He is my blood, and that is all you need know." . . . Whoever Jon's mother had been, Ned must have loved her fiercely, for nothing Catelyn said would persuade him to send the boy away.
Sean Bean, who played Ned Stark, also partly confirmed the theory in an interview with Vulture in July, stating: "I'm obviously not Jon Snow's dad."
The theory that Rhawgar and Lyanna are Jon's parents is popularly known as R+L=J.
Here is a YouTube video supporting the theory.