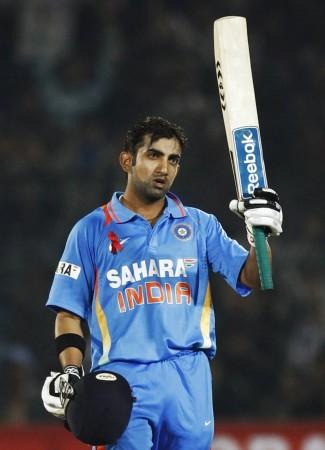 In a recent development which has sparked controversy, former Indian captain Gautam Gambhir has been roped in by the Delhi District Cricket Association (DDCA) to be part of a panel which might well end up being the decision-maker across all the different domains including picking selectors for different age groups as well as picking the Ranji Trophy squad. This is a case of conflict of interest as Gambhir might well captain those sides.
A cricket committee was named which comprises Virender Sehwag, Aakash Chopra and Rahul Sanghvi. Also, Gambhir was named as a special invitee to the cricket committee and eyebrows were raised as the left-hander has not yet retired from the game.
Clear case of conflict of interest
"The cricket committee is authorised to form various selection committees as per the recommendations made by the Lodha Committee and the BCCI guidelines for the state association and to give valuable guidance to the association for the improvement of cricket in Delhi," a statement from the newly appointed DDCA president Rajat Sharma noted.
It has to be mentioned here that Gambhir was appointed as one of the government nominees of state cricket, but Vikramjit Sen, the High Court appointed DDCA office bearer raised objections as the southpaw was still an active player.
"They (sports ministry) may want to reconsider the appointment because of the clash of interest," Justice Sen had been quoted by ANI last year.
However, Rajat Sharma tried to clarify Gambhir's role by saying that the player was on the panel so that he could inform the committee about any ' 'issues and problems faced by current players.'
"He is a current player and therefore he has not been appointed as a member of the Cricket Committee. The committee comprises honest and great players and it will be amongst these members and Gautam to decide which suggestions are acceptable and which are not. He is a special invitee so that the committee not only gets the benefit of his immense experience but will also be appraised of the issues and problems faced by players. I have left all cricketing decisions to these credible and renowned players. I am confident they will do what is in the best interest of cricket and no one can influence them," he said while responding to the possible conflict of interest scenario.