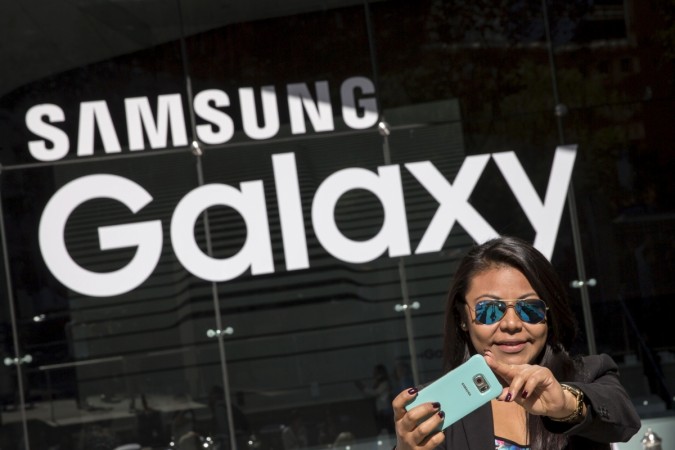 The overwhelming sales witnessed by its Galaxy S7 series have helped Samsung extend an enviable lead over the arch rival Apple, International Data Corporation (IDC) reported, citing Worldwide Quarterly Mobile Phone Tracker (WQMPT).
Cupertino-based Apple shipped 40.4 million units in the second quarter of 2016, 15 percent less as compared to last year, despite launching the new iPhone SE in March. This is said to be the lowest quarterly volume in seven quarters for the company.
On the other hand, Samsung shipped 77 million units in the second quarter of 2016, up 5.5 percent as compared to the same period last year. This helped the company increase its market share from 21.3 percent to 22.4 percent. Though Apple managed to keep the second position, its market share got reduced to 11.8 percent from 13.9 percent.
"Samsung remained the leader in the worldwide smartphone market thanks in large part to the success of the new Galaxy S7 and Galaxy S7 Edge flagship handsets. The new models proved to be the right mix of style and features and helped Samsung grow profits in the quarter. The inclusion of removable storage, waterproofing, and faster processor proved to be the winning combination for Samsung as consumers flocked to the new model," IDC report stated.
Emerging Chinese smartphone-maker Huawei hung on to the third position with 9.4 percent market, followed by Oppo (6.6 percent) and Vivo (4.8 percent).
That being said, the smartphone market witnessed a flat growth in terms of shipments. Smartphone vendors shipped a total of 343.3 million smartphones worldwide in the second quarter of 2016 (2Q16), just 0.3 percent up compared to last year. The vendors had shipped 342.4 million units in 2Q2015.
Top Five Smartphone Vendors, Shipments, Market Share, and Year-Over-Year Growth, Q2 2016 Preliminary Data (units in millions):
| | | | | | |
| --- | --- | --- | --- | --- | --- |
| Vendor | 2Q2016 Volume | 2Q2016 Market share | 2Q2015 Volume | 2Q2015 Market share | Year-on-Year change |
| Samsung | 77.0 | 22.4% | 73.0 | 21.3% | 5.5% |
| Apple | 40.4 | 11.8% | 47.5 | 13.9% | -15.0% |
| Huawei | 32.1 | 9.4% | 29.6 | 8.6% | 8.4% |
| Oppo | 22.6 | 6.6% | 9.6 | 2.8% | 136.6% |
| Vivo | 16.4 | 4.8% | 9.1 | 2.7% | 80.2% |
| Others | 154.8 | 45.1% | 173.6 | 50.7% | -10.8% |
| Total | 343.3 | 100.0% | 342.4 | 100.0% | 0.3% |