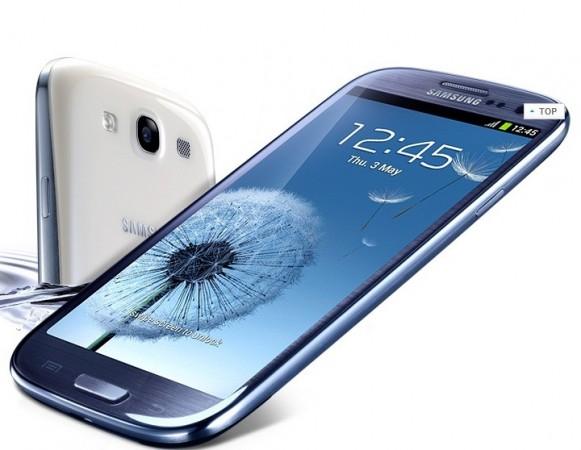 Samsung Electronics reportedly posted a record profit of $5.9 billion for its second quarter results, despite the eurozone debt crisis causing less demand for the company's televisions and home appliances.
The tech giant's Galaxy S3 smartphones is said to have helped the company double its profit growth.
News of the record profit came straight on the heels of an announcement made by the South-Korean firm that it was expecting Galaxy S3 sales to touch 10 million in the first two months of its launch.
Samsung Galaxy S3, which was released in May, elicited good responses worldwide. In fact, huge demand for the third generation device led to supply shortage at one point of time.
Meanwhile, Samsung think tanks are worried about the dip in sales of its chips and consumer electronics, which are caused as a result in of the eurozone crisis.
"Europe is our biggest consumer electronics market and we may have to initiate cost cuts and product price increases should the euro fall further from the current level," one executive, who wished to remain anonymous, told Reuters.
"Our smartphones are flying off the shelves, with some outlets reporting 40-60 percent sales growth, but that's distorting the overall trading outlook which is more challenging due to the weak global economy and a weak euro," he added.
Analyst are of the opinion that Samsung Electronics will do better business in the current period with high sales recorded for the Galaxy S3.
"Revenue is below our forecast, which suggests price pressure was more severe than had been expected in products such as televisions and home appliances," Nho Geun-chang, analyst at HMC Investment Securities in Seoul, told Reuters.
"Earnings will be stronger in the current quarter as sales of the high-end Galaxy S III will increase dramatically and drive the telecom division's earnings to above 5 trillion won," he added, predicting shipments of Samsung Galaxy S3 would hit 19 million this quarter.
Samsung Electronics is expected to release its full second-quarter results by the end of this month. It will be the first report after Kwon Oh-hyun became the CEO of the company.
(With Inputs from Reuters)