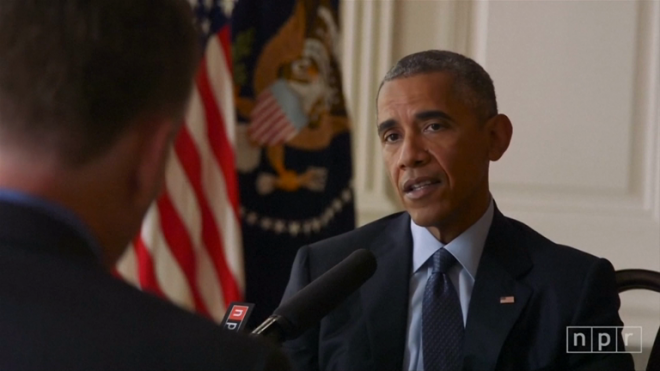 United States President Barack Obama was in for a rough reception after he arrived at Hangzhou in China on Sunday for the G20 Summit.
Reports stated that Chinese officials had not arranged for a staircase for Obama to step down from the Air Force One plane. The US president had to use an alternate exit to get down from the plane after it landed in Hangzhou.
There were also reports of a quarrel between the White House staff and Chinese officials when a Chinese official demanded that the journalists who were travelling with Obama should not be allowed to go anywhere near the US president.
After an aide of the US president said that the US would make the rules for its nation's leader, the Chinese official shouted and said: "This is our country! This is our airport!"
Shortly after the incident, another Chinese official attempted to keep away Obama's national security adviser Susan Rice from the US president. When asked about the incident at the airport, Rice, who is one of the highest-ranking officials in the US said: "They did things that weren't anticipated."
However, Obama remained calm and presented a humble front saying that he would not give much significance to the tiff between the White House and the Chinese officials.
"We don't leave our values and our ideals behind when we take these trips," Obama said. "It can cause some friction," Obama said.
He said that hosting summits like G20 can be overwhelming at times and these incidents don't only happen in China. Commenting on pressing for access for journalists, Obama said: "We don't make apologies for pushing a little bit harder when it comes to press access."