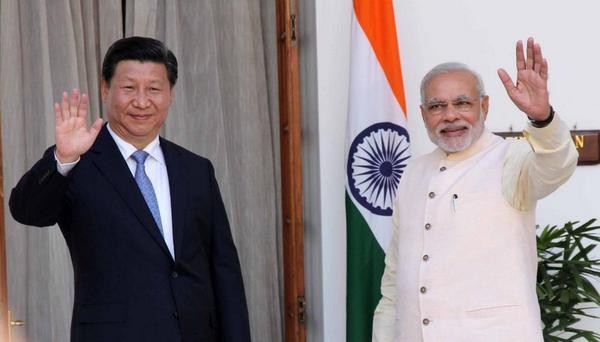 After a day-long visit to Vietnam, Prime Minister Narendra Modi is all set to reach China on Saturday and meet Chinese President Xi Jinping during the G20 Summit on Sunday. During the meeting, PM Modi is expected to discuss India's wish to be a part of the Nuclear Suppliers Group (NSG) as well as the proposed $46 billion China-Pakistan Economic Corridor (CPEC) which runs through Pakistan occupied Kashmir (PoK).
The two leaders' meeting is significant as the relations between the neighbours have hit a rough patch in recent years. "The two countries have problems like the NSG issues. There is some controversy among Indians when they talk of China's efforts to block India's efforts to join the NSG," Han Hua, director of Centre for Arms Control and Disarmament, Peking University, was quoted by India Today as saying.
"In China, they talk about Modi's new move closer to the US with the new MoU for logistics cooperation with the US. After these problems, two leaders need to find a way to get bilateral ties in a more workable way and to keep bilateral ties on track," Han added.
India has been asking China to reconsider its position on the country's entry to the NSG and it seems like progress has been made on that front. China has agreed to have a disarmament dialogue at the Director General level.
India has also asked China to get rid of the technical hold it has at the UN Security Council Sanctions Committee and support the country to clamp down on terrorism from Pakistan.
China, in the meantime, is seeking India's support to push its agenda at the G20 Summit. Both countries have similar concerns to give developing countries more importance in financial institutions and push back Western moves to alter the IPR regime that could harm companies in both India and China.
There is a possibility that China might soften its stand on India's entry to the NSG with the country needing India's support.
"When Wang Yi visited New Delhi, they talk about specific dialogue between arms control departments in foreign ministries on the NSG. That is a good sign for two sides to toggle with their differences regarding to the NSG membership so I think it is a new initiative raised by the Chinese side so that is a good sign," Han Hua added.