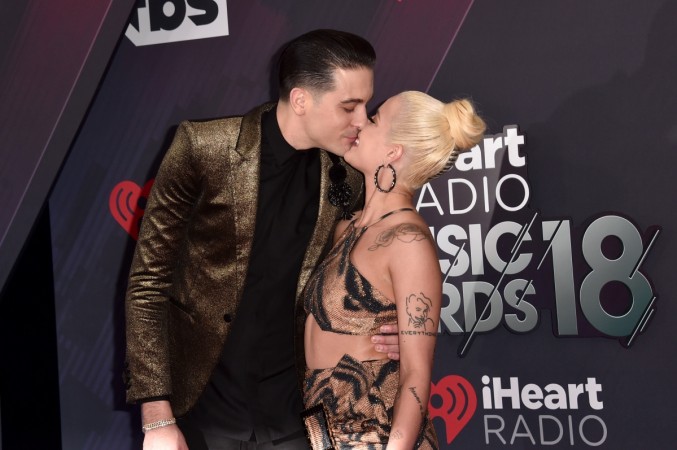 This isn't the first time that rapper G-Eazy and Halsey have split. They took time apart in early July but before the end of August, all seemed to be fine between the pair. However, it appears they have called it once off again and this time it might be for good.
According to a report by People Magazine, the rapper is enjoying being a single guy. "It's over again for now," a source told the outlet, "He was partying over the weekend and girls were all over him. He didn't care who saw."
Although they walked hand-in-hand at the AMAs together earlier this month, it seems that things changed post the awards. It was only recently that G-Eazy couldn't stop praising his lady as he spoke to E! News, "I mean, she's an incredible artist," he said. "She's really inspiring to watch work, you know what I mean?"
"I've been blessed and fortunate enough to get in the studio with a lot of artists that I admire, but she's one of those that when you hear her voice come through live from the booth, it's one of those, it just hits you right away. It's pure," the rapper continued.
Following their split in early July, Halsey took to social media to confirm the same to their fans. "I normally keep this kind of thing private but provided our public nature I feel the need to inform my fans. G-Eazy and I are taking some time apart," she wrote.
A source revealed to Hollywood Life that it was Halsey who decided to put a stop to their on-off relationship. "Everybody knew it was only a matter of time before they broke up again, but they had to let Halsey do her thing and get it out of her system. Once the circle of trust is broken, there's really no point in trying again, but Halsey still loved G-Eazy, so she had to give it another try, so she did, and sure enough, it was the same result. And yeah, she's heartbroken yet again, but she knows she has got to let it go because it is never going to work out."
Apparently, Halsey had a tough time trying to trust the rapper. "She just can't trust him, they both travel way too much and they are apart way too much," said the source. "There's hot chicks throwing themselves at him all the time when he's on the road, that's one hell of a lot of temptation, and she never knows what he's doing. She's never sure and that's just going to drive her insane, so no matter how much it hurts she has to walk away for good this time."