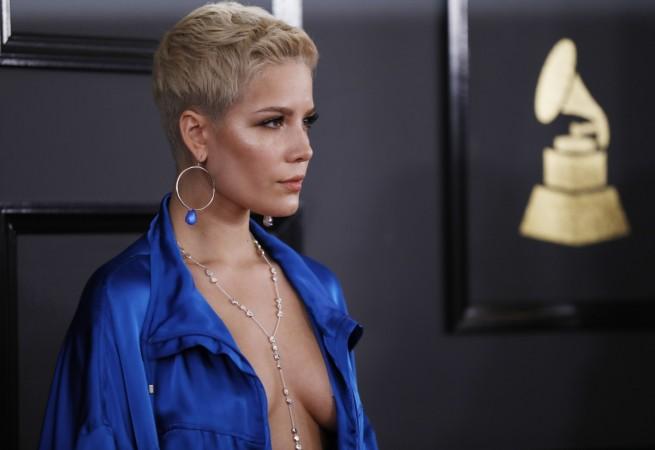 Halsey shared a very seductive teaser from her upcoming single, "Without Me" on Instagram that has made her fans go wild.
The 25-year-old singer uploaded a short video from her soon-to-be-released song in which she is wearing nothing under her soaked white tank top, giving the fans a glimpse of her nipples.
In the teaser, the pop star can be seen soaking herself underneath running water as she seductively runs her hands all over her body. The clip is split into two parts -- the first video shows a zoomed out Halsey and the second part shows extreme close-up of her. It's obvious that she consciously went braless for the video and sending her 9.2 million Instagram fans into a frenzy.
The video is just a teaser of what's in store. The song is set for release on October 4. A few lines from the clip goes like "Said I'd Catch You Fall," while another line mentions "Does it ever get lonely?"
Fans are already excited about her new song. "I cant wait for this sick song", a fan commented on her post. "the biggest tease ever. I'm already obsessed", and "OMG ITS GONNA BE AMAZING," said a few other fans.
Halsey is dropping her new track within a weeks' time and it could be her way of celebrating for getting back with rapper, G-Eazy. The two rekindled their romance recently and let the entire world know as they passionately kiss on stage at a concert in Holmdel, New Jersey.