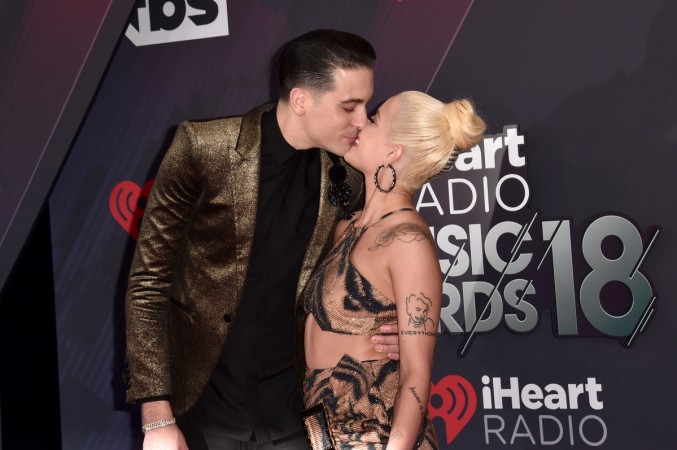 G-Eazy and Halsey recently called it splits, disappointing their fans in the process. According to a report by Hollywood Life, the couple decided to go their separate ways despite still loving each other.
A close friend of the 29-year-old rapper revealed that he broke up with the 24-year-old singer even though he was still in love with her because he had enough of the drama.
"In G's mind she is being very dramatic and always trying to start s*** that is not really worth starting, s*** that just isn't true," the insider said. "She feels he does a lot more bad s*** like cheating when he wouldn't even think about doing any of that in the first place." The person added, "He just wants to live his best life and be extremely drama free at the moment. He still loves her but needs to do his own thing for a while. That is what is healthy for him right now."
Meanwhile, Halsey's friend had also revealed to the news outlet about the singer's own worries. "Halsey was always worried about G-Eazy's wandering eye. He's out performing all of the time, on the road with girls everywhere and she was performing elsewhere and G-Eazy loves the female fan attention. She was always worried about if he was being loyal and faithful," said the insider.
This isn't the first time that G-Eazy and Halsey have split. They took time apart in early July but before the end of August, all seemed to be fine between the pair. However, it might reportedly be for good this time.
A source had revealed to Hollywood Life that it was Halsey who decided to put a stop to their on-off relationship. "Everybody knew it was only a matter of time before they broke up again, but they had to let Halsey do her thing and get it out of her system. Once the circle of trust is broken, there's really no point in trying again, but Halsey still loved G-Eazy, so she had to give it another try, so she did, and sure enough, it was the same result. And yeah, she's heartbroken yet again, but she knows she has got to let it go because it is never going to work out."