It is certainly not a great time to be Hardik Pandya. He was supposed to be in India's squad for the ODI series in Australia and New Zealand and then be an integral member of the side for the World Cup. However, his appearance on Koffee with Karan has turned his entire career upside down.
He has been sent back from the Australian tour, has been slapped with a show cause notice, has offered an apology, but nothing seems to be dousing the fire anytime soon.
Sponsors walking away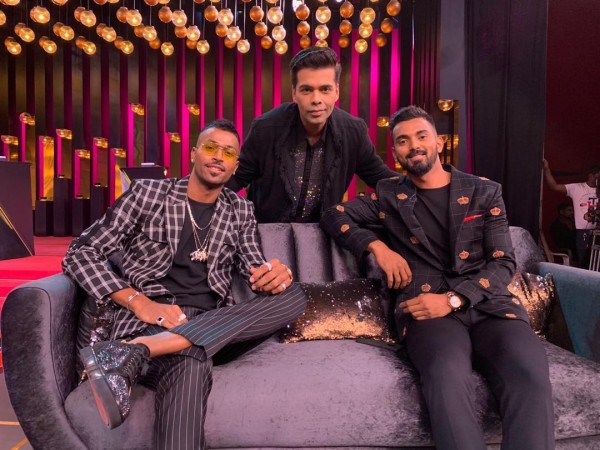 Now, as per a report in Bollywood Life, a fitness brand was keen on collaborating with Hardik but this deal has gone south ever since his comments on the show received massive flak.
Pandya's deal with men's shaving razor Gillette Mach3 slid off, which could be the first brand casualty after this controversy.
"Hardik Pandya's recent comments do not reflect the values of Gillette. We have suspended our association with Hardik until we decide on further course of action," a company spokesperson was as quoted by Times of India.
In the wake of his comments, Hardik's father issued a statement saying this his son only made the comments in order to entertain the fans.
"I don't think people should read too much into his comments. It was an entertainment show and his comments were made in a light-hearted manner. He was only looking to entertain the audience. So, it (comments) should not be viewed very seriously or negatively. He is an innocent boy with a very fun-loving nature," Himanshu Pandya was quoted as saying by Mid-Day.
Earlier, the BCCI released a statement which said that both Pandya and Rahul will be suspended following an enquiry into the matter and hence, have been called back home from the Australian tour.
"In terms of Rule 41(6) of the BCCI Constitution, you are hereby suspended with immediate effect from participating in any manner whatsoever in any match or function or event or activity that is authorized, organized, sanctioned, recognized or supported in any way by the BCCI, the ICC or any State Association, until final adjudication of the matter," the BCCI mail reads.