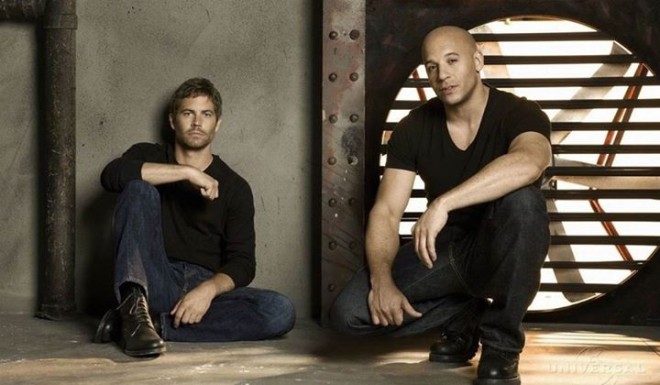 "Furious 7" was bigger and better than the previous movies in the "Fast and Furious" franchise. But right from the beginning the mood was melancholic, probably because of the passing away of Paul Walker and the realisation that this was the last movie he had acted in before his death in a tragic accident in November 2013.
"Furious 7" was a fitting farewell to Walker, and fast-paced car chases and collisions still remind fans of the actor's death. Audience lapped up every scene that featured Walker, and it wouldn't be wrong to say that he was being missed even while he was on screen.
But what had audience bawling their eyes out were the last few minutes of the movie that paid tribute to the late actor. It had call backs to the franchise's most memorable moments featuring Walker, and it was designed to melt hearts.
Here are a few reactions from fans:
Enjoyed the hell out of FAST & FURIOUS 7! Full of muscle cars, mayhem & machismo. Fitting tribute to Paul Walker. Not a dry eye in the room.

— Umberto Gonzalez (@elmayimbe) March 31, 2015
That little tribute they did for Paul Walker at the end of Furious 7 mad me tear up. #RIPPaulWalker #Furious7 — Alonso (@El__Cachorrito) April 3, 2015
The greatest ending of a movie award goes to the Fast and Furious 7 movie what a tribute.. We miss you Paul

— hoffee (@DGHstrapped) April 3, 2015
Meanwhile, the cast of the movie, including Vin Diesel and Jordana Brewster, are yet to come to terms with Walker's death, and the actress recently revealed that the movie is a reminder of Walker's great work.
"The fact that he isn't here anymore is unbelievable," she told HollywoodLife. "The film is a reminder that he is not here anymore but a reminder how great his work was and the tribute at the end is so fitting, I don't know how they pulled it off but they did!"
Calling "Furious 7" a tribute to Walker's life, Diesel said the movie will make one appreciate life more."We're here to make Pablo proud!" he told ETOnline "There's something emotional that happens to you when you walk out of this movie and you appreciate everyone you love, because you just never know when the last day is you're going to see him."