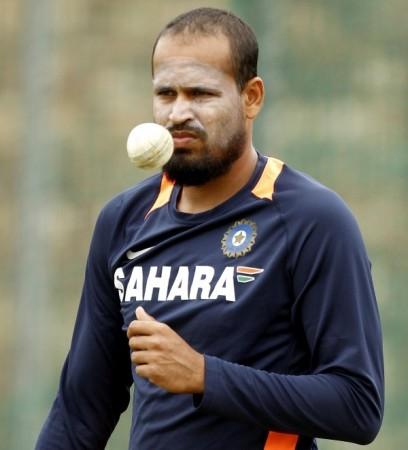 All-rounder Yusuf Pathan, who was today (January 9) banned the Board of Control for Cricket in India (BCCI) for a doping violation, has vowed to be "more careful" in future.
The Baroda right-hander's urine sample was tested and found to contain Terbutaline. Terbutaline, a specified substance, is prohibited both In & Out of Competition in the WADA Prohibited List of Substances.
After the suspension was announced by BCCI on Tuesday, the 35-year-old took to the micro-blogging website Twitter to issue a statement where the thanked the Indian cricket board. His ban ends on January 14, 2018.
"Right from the first day I had full faith in Allah that I would be cleared of intentional doping. I have always competed in a fair and transparent manner. Competing for India and my home state Baroda has been a matter of immense pride and encouragement for me and I would never act in any manner to bring my motherland or Baroda, in any kind of disrepute," he said.
"I would like to once again assure to the BCCI, Baroda Cricket Association and my fans and I promise to be more careful with what I consume henceforth. In hindsight, I should have been more careful and checked the status of the medications with BCCI's dedicated Anit-Doping Helpline," he added.
He said he was looking forward to get back to the field. "I wish to thank the BCCI for allowing me to plead my case in a fair and reasonable manner. I also wish to thank my manager, my support staff, my family as well as my lawyer Mr. Vidushpat Singhania and his team for their continued support and faith throughout the game.
"I look forward to getting back to cricket past 14.1.2018 when my ban gets over, a sport which has given me everything in life and to which I shall be forever indebted," he added.
Here is Yusuf's full statement after the suspension