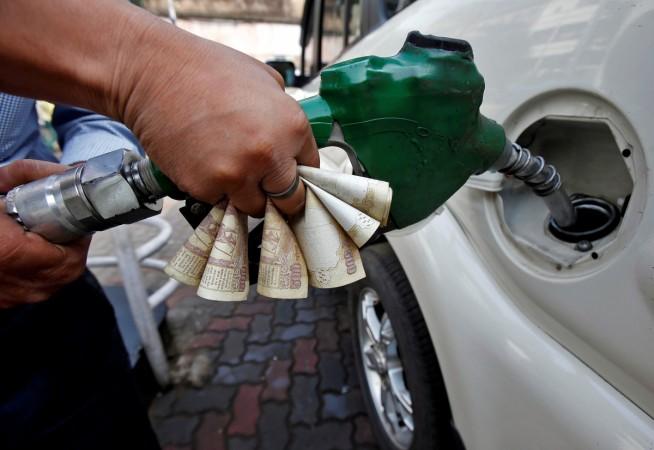 Prime Minister Narendra Modi will face the real test at the hustings exactly a year from now. Too soon psephologists will chip in, and the broad agenda of the next parliamentary elections will be set. From the high decibel political cacophony will emerge the hot button issues that will decide the electoral battle in 2019.
Is the milieu just right for Modi and BJP to romp home with a second inning? What are the hot button issues for the upcoming election? Is Modi capable of carrying another election on his charisma? Is he the same wunderkind on the global stage that he was four years ago? Is there still unspent political capital in his kitty? Did he earn the kind of goodwill that will stand him in good stead during a rough campaign cycle?
Of course that's a long list of questions and there's hell lot of time before all these are dissected and discussed. At the moment, quite a few hot button issues -- the usual suspects in any election cycle -- are a thing of worry for Modi and his party.
In the Indian context, the hot button issues seldom change -- they are jobs, fuel prices, women safety, farm indebtedness, health care, water problems, corruption and the like. I doubt if anyone will seriously claim it was ideology alone that brought Modi to power four years ago.
The year 2014 had offered the right setting for Modi's rise. Ten years of the UPA had fallen into a rut. There were multiple scams, and there was a prime minister whose reticence was interpreted as weakness. India in 2014 was throbbing for change and a strong dose of nationalism. Modi was articulate, an orator who could deftly fire up imagination and sell dreams. He filled the leadership vacuum in the country and brought an outsider's perspective to governance and development.
Four years later, the landscape has changed. The electorate will demand a score card and they will scrutinise it from multiple angles. That's primarily the reward for having been in power. That means his reign will be vetted against the same hot button basket.
An analysis of all those issues is a larger project. Let's look only at the fuel price scenario. Has the Modi government seriously understood the full import of runaway fuel prices in an election year? Either it hasn't, or it's powerless to turn the tide. There's no plan to roll back free market pricing. There's no plan to pare excise duties. There's no reliable, coherent plan to bring fuel prices under GST although there is talk that mostly hinges around a vague "at the earliest" promise. All this means the pain at the pump is increasing. That's a potent turn-off for vast chunks of India's middle class voters.
Petrol price in Mumbai has gone past the record high of Rs 81.75 marked in August 2014. So have diesel prices, which have a more direct impact on inflation and the prices of essential commodities.
Worse off, the crude market outlook doesn't smile on Modi anymore. Global crude prices are likely to increase this year. Global demand will be on an upswing, supported by healthier economic fundamentals. Geopolitics doesn't augur well for a softer price regime either. On top of all that, Saudi Arabia and Russia, the two largest exporters, are joining hands to cut output and boost prices.
The US Energy Information Administration (EIA) has said the price of crude can potentially go up to as much as $85 per barrel by December 2018. West Texas Intermediate crude traded at $68 a barrel on the New York Mercantile Exchange on Monday. If crude rises roughly 25 percent, and if the government doesn't do anything to cushion the impact, that eventually will lead to petrol prices hitting Rs 100.
You probably don't need psephologists to understand that this will cost any government an election. Whether Modi has built enough political capital to withstand the fuel pain will be another debate. For the ordinary voters, fuel prices are much more than a red herring. Tough days are ahead for the government to answer petulant questions.
Everyone wants to know if the government will cut excise duties to ease the pain. But the government has said there no such plans now. Oil Minister Dharmendra Pradhan has said his ministry's proposal to trim duties have been turned down by the finance ministry. Finance Minister Arun Jaitley may deftly explain why the state of the nation's finances doesn't allow a fuel price cut. But essentially, decisions on these sensitive topics will go down as political decisions.
Maybe it's true that the government cannot dispense with the higher oil revenues it's got used to. Everyone knows that taxes form about half of the prices at the pump. And the current government raised the excise duty as many as nine times before trimming it once. The serial hikes in the 15 months between November 2014 and January 2016 helped the government collect Rs 242,000 crore in duties in 2016-17 compared with Rs 99,000 crore in 2014-15.
These upward revisions translated into a hike of Rs 11.77 per litre for petrol and Rs 13.47 per litre for diesel. An imaginary reversal of these duties will make the fuel prices right in the popular perspective.
That the government has said it will not lower duties doesn't mean that it will never. Will it do so closer to the election? Is fuel the silver bullet Modi government has reserved for the last leg?
(Views are personal)