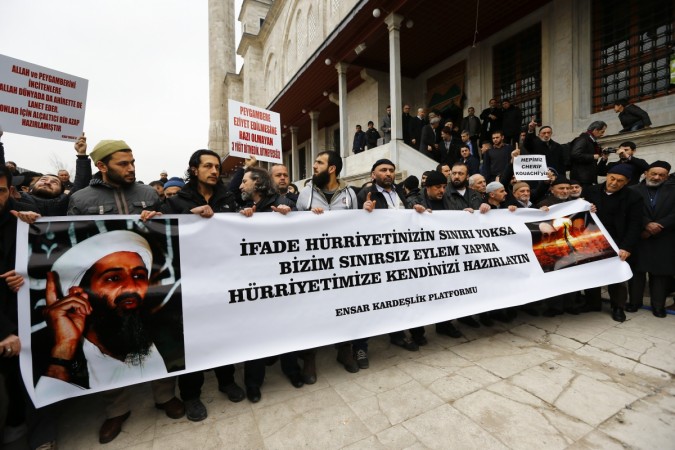 Osama bin Laden, the founder of al-Qaeda, was trying hard to change the identity of the militant organisation before being killed by US Special Forces in Pakistan. Laden, who was frustrated with the world recognising it as a terrorist group, wanted al-Qaeda to be associated more with Islam, the White House has said.
Osama had even contemplated changing the name al-Qaeda into something more Islamic, reported The Economic Times. He hoped that a change in the name and identity would help with fresh recruitments.
This latest piece of information comes from the treasure trove of information recovered from the Abbottabad hide out of the al-Qaeda leader, revealed White House press secretary Josh Earnest. Many of his ongoing communications were also recovered from his residence, from which the US commandos inferred that Osama was seriously contemplating about the state of al-Qaeda, the militant group responsibile for the September 11 attacks on US.
"He felt this would be helpful to their flagging recruiting efforts. That is an indication that our efforts to be crystal-clear about what it is that we're fighting and what we're not has not just been successful, but actually frustrated the efforts of our enemies," Earnest said.
He added that many radical ideologists have tried to distort Islam to justify their terrible acts of violence and bin Laden, who was was killed in Pakistan's Bilal town in Abbottabad on 2 May, 2011 by US Navy SEALs, was one among them.
"But the fact of the matter is, that is not what this is. This is not a religious war. This is not a war on Islam. And those individuals do not represent Islam; the leaders of Islam say as much. And there are a variety of ways that we can assess this," Earnest said.