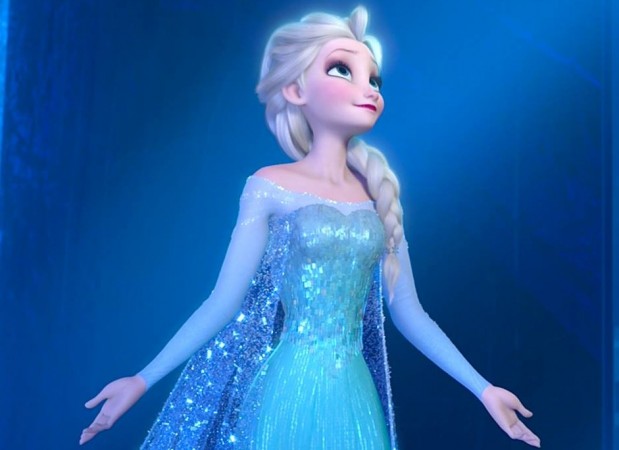 "Give Elsa a girlfriend," fans had been urging since Disney the animated musical Frozen hit the big screen four years ago. It seems the makers did not want to upset fans as Frozen 2 writer-director Jennifer Lee has hinted that Elsa might get a girlfriend in the sequel.
During an interaction with Huffington Post, Lee was asked if Elsa would get a girlfriend. In response, she said: "Where we're going with it, we have tons of conversations about it, and we're really conscientious about these things."
Upon the film's release in 2013, fans around the world began petitioning Disney on various social media platforms with an online campaign to #GiveElsaAGirlfriend (in Frozen 2).
"I love everything people are saying [and] people are thinking about with our film ― that it's creating dialogue, that Elsa is this wonderful character that speaks to so many people. It means the world to us that we're part of these conversations," Lee told HuffPost.
Actress Idina Menzel, who has voiced Elsa, had admitted in an old interview with Huffington Post that she was a bit skeptical about the character's sexual preference as it is a Disney film. "But deep down am I really happy that it's causing people to talk about it and have these kinds of conversations? Yeah, I am," she had said.
Although Jennifer Lee did not confirm anything, she did say: "Where we're going with it, we have tons of conversations about it, and we're really conscientious about these things.
"For me...Elsa's every day telling me where she needs to go, and she'll continue to tell us. I always write from character-out, and where Elsa is and what Elsa's doing in her life, she's telling me every day. We'll see where we go."
So, speculation about Disney getting its first gay princess is rife at this moment. However, this is not Disney's first gay character.
Beauty and the Beast (2017) drew a lot of flak due to an "exclusively gay moment" (as director Bill Condon described it) when Gaston's sidekick LeFou (Josh Gad) danced with another man.
LeFou was Disney's first openly gay character. But prior to this, the 2016 animated movie Finding Dory left fans baffled whether a scene featured a lesbian couple. Speaking about this, director Andrew Stanton had said, "They can be whatever you want them to be."
Now, many Frozen fans seem really happy that Elsa could be Disney's first gay princess, but a few are still doubtful about it.
the possibility that disney may (however small the realistic possibility may be) #GiveElsaAGirlfriend makes child-me want to cry. if i had that representation as a kid i might have been spared the years of confusion and feeling of not belonging ❄️♥️

— ellie (@stupefys) March 1, 2018
#GiveElsaAGirlfriend because representation matters. Cuz u can teach children acceptance, how to love, to not bully others because of their differences, how to have an open mind and not judge others, and to accept and be comfortable with their own sexual and gender orientation.

— Isa (@IsaParadox) February 27, 2018
#GiveElsaAGirlfriend because representation matters. Cuz u can teach children acceptance, how to love, to not bully others because of their differences, how to have an open mind and not judge others, and to accept and be comfortable with their own sexual and gender orientation.

— Isa (@IsaParadox) February 27, 2018