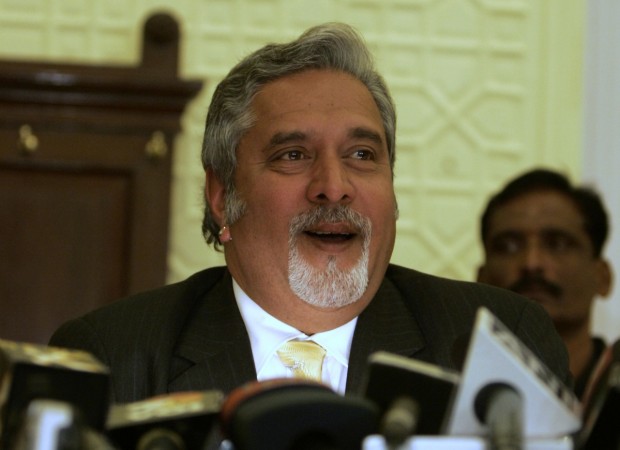 United Spirits Ltd, which is controlled by Diageo Plc, on Saturday said additional enquiry undertaken against Vijay Mallya revealed fund diversion and improper transactions to the tune of Rs. 1,225 crore. This included Mallya's Kingfisher Airlines and Formula One team.
USL, which acquired Mallya's UB Group in 2013 in a multi-billion dollar deal, said the earlier settlement deal with the former liquor baron would not discharge him of the claims which have arisen following the latest enquiry, Times of India reported.
Mallya will be liable for claims over the amount.
The embattled former chairman of the USL, who has been living in the United Kingdom for many months now, in a bid to evade arrest warrant in India, had in February struck a settlement deal of Rs. 500 crore to exit USL as its Chairman and Director.
A consortium of banks in India had branded Mallya as a "willful defaulter" for failing to pay dues amounting to thousands of crores.
In a filing with the Bombay Stock Exchange, UCL said "the additional enquiry prima facie reveals further instances of actual or potential fund diversions amounting to approximately Rs. 913.5 crore as well as other potentially improper transactions involving USL and its Indian and overseas subsidiaries amounting approximately Rs. 311.8 crore."
According to USL, the transaction took place during the review period which was covered by the additional enquiry (October 2010-July 2014). This was the time when the UB Group had control over the company, Press Trust of India reported.
"The USL board has directed the management to pursue recovery from the relevant companies and individuals and undertake any notice, including legal and regulatory as deemed necessary. It should be noted that the February 2016 agreement did not release the former Chairman (Mallya) from any claims arising out of the additional enquiry," a spokesperson for the company was quoted as saying by the agency.
[1 lakh = 100,000 | 1 crore = 10 million | 100 crore = 1 billion]