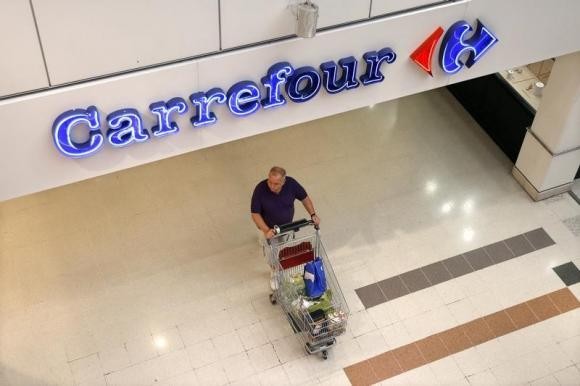 France's largest, and the world's second-largest retailer, by sales, has announced its plan to exit the Indian market.
In a statement issued Monday, the French retailer, which has been operating five "cash and carry" wholesale stores in India since 2010, said that it would begin shutting its stores from the end of September.
"Until that time, the company will continue to be fully engaged with all its employees, suppliers, partners and customers," the company said, in the statement.
Since March, Carrefour has been in talks with Indian companies and retailers over the sale of its Indian assets. The company is exiting India after it failed to reach an agreement over a joint venture with Sunil Mittal's Bharti group, which had earlier partnered with Wal-Mart Stores, Inc. (NYSE:WMT) in India.
Franck Kenner, a spokesperson at Carrefour's India unit, declined to comment on whether it was planning to sell any of its stores to rivals, Bloomberg reported Monday.
Carrefour's exit from India is being seen as a part of CEO Georges Plassat's three-year revival plan.
In August 2012, shortly after taking over as CEO, Plassat had called for "vigilant" cost control across the business. The company has since exited underperforming markets, including Singapore, Malaysia and Greece in order to focus on key markets in Europe, China and Brazil.
The company's five stores in India reported losses of $17 million in 2012, Business Standard reported Tuesday.
Although India opened up its $500 billion retail sector to foreign direct investment, or FDI, in multi-brand retail in 2012, laws requiring mandatory local sourcing and the freedom given to each state to decide on the entry of global chains have discouraged many companies from investing in the country.
Wal-Mart (NYSE: WMT), the world's largest retailer, had last year shelved its plans to open a retail store in the country. Following the Indian government's decision to allow foreign companies to own a 51 percent stake in the multi-brand retail segment, only British supermarket operator Tesco (LON: TSCO) has announced plans to open stores in the country.