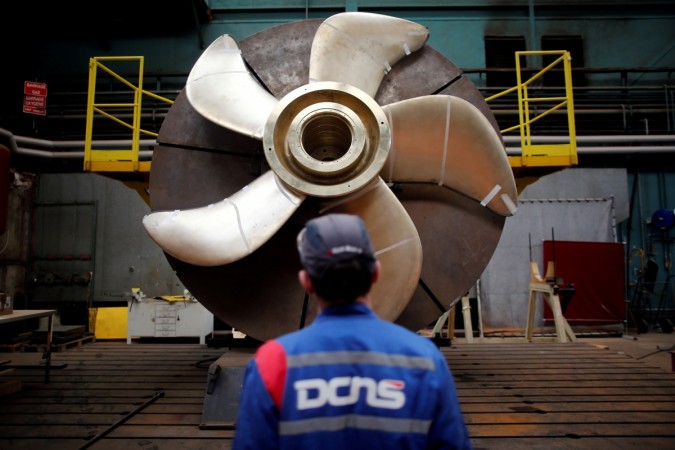 Following the release of two tranches of documents by The Australian on India's Scorpene submarine project from French firm DCNS, the latter has approached the Australian Supreme Court -- the highest in the country -- to stop the newspaper from publishing any further documents it has from the project. A third tranche had been promised on Monday, but has not been published yet.
The French firm has also petitioned the federal court to order the daily to hand over all the documents it has on what was to be India's most advanced submarine. The documents landing in the wrong hands could be really detrimental to India's push for naval expansion and maritime supremacy in and around its waters at a time when China is already jockeying for position there.
An affidavit by DCNS lawyer Justin Munsie, which has been quoted by The Australian, says: "The publication of this highly valuable document causes a direct harm to DCNS and its customer in terms of spread of sensitive and restricted information, image and reputation."
Over the course of the past few days, The Australian has published thousands of pages of documents from the Scorpene project that is a part of plans for India's naval expansion. Defence experts say the leaks could cost India dear -- both monetarily and strategically -- as they show India's hand to the world when it comes to maritime strength.
It may be noted that Defence Minister Manohar Parrikar has, since the leaks, tried to assure the Indian populace that nothing sensitive has been leaked. He had also said this was not a "100 percent leak," whatever that may be. The defence ministry had, on Aug. 25, even said the leaks "do not pose any security compromise as the vital parameters have been blacked out."
Parrikar also said on Friday, Aug. 26: "We are going by the assumption of the worst case scenario. Don't think its a big worry. We will be able to put things in the right direction. I have told them (Indian Navy), based on inputs, to find out area of concerns and take appropriate steps to address it. Our submarine has so far not done sea trials, therefore, the most important signature doesn't form part of docs."
However, Australian journalist Cameron Stewart, the man behind the leak, said the entire sets of documents "are completely un-redacted and have all the sensitive data in them," and were only redacted by The Australian as a safety measure.