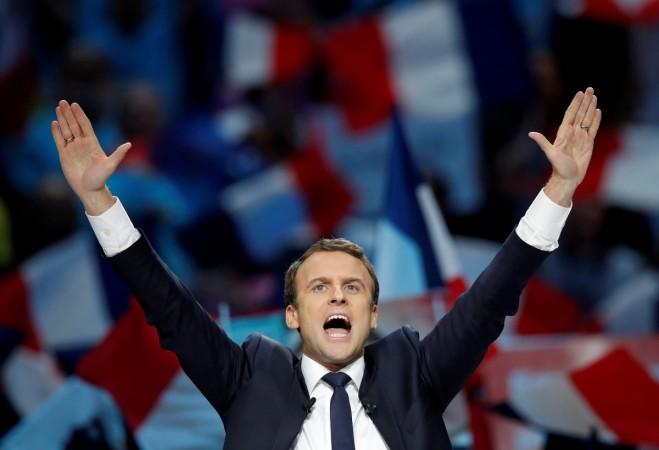 Indian stock markets had little to cheer in the week gone by, with companies reporting less-than encouraging fourth quarter (Q4) results. Trading for the week ahead will be influenced by the outcome of the French election results (due late Sunday) and Wipro's quarterly and annual performance to be declared on Tuesday evening.
In the week gone by, both IT software services companies and banks reported weak Q4 results. While the three private banks — HDFC Bank, Yes Bank and IndusInd Bank — made higher provisioning for bad loans, TCS and Infosys reported modest sequential growth in Q4 revenues. Infosys gave a low revenue guidance for FY2018, dampening sentiments.
On Friday, the BSE Sensex closed 57 points down at 29,365 while the NSE Nifty ended at 9,119, down 17 points. Foreign institutional investors (FIIs/FPIs) were net sellers of Indian equities worth Rs 978 crore, according to provisional data released by the NSE.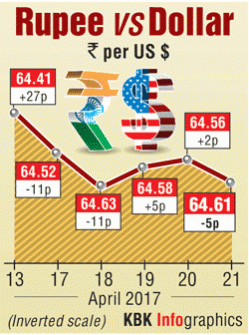 The Indian rupee closed 5 paise lower to the US dollar at 64.61 on Friday. Foreign exchange reserves rose by $889 million to end at $369.88 billion as of April 14, 2017, according RBI weekly supplement.
France goes to polls on Sunday to elect a new president. The top four contenders are "market favourite" Emmanuel Macron (centrist), Marine Le Pen (Far-right candidate), Francois Fillon (conservative candidate) and Jean-Luc Melenchon (Far-left).
Leading opinion polls on Friday morning was Marcon with 24 percent votes followed by Le Pen (21.5 percent).
The system in France envisages a second round of face-off between the top two candidates should no candidate get more than 50 percent votes in the first round.
There are about 45.7 million registered voters who will decide the outcome. In all, there are 11 candidates in the fray.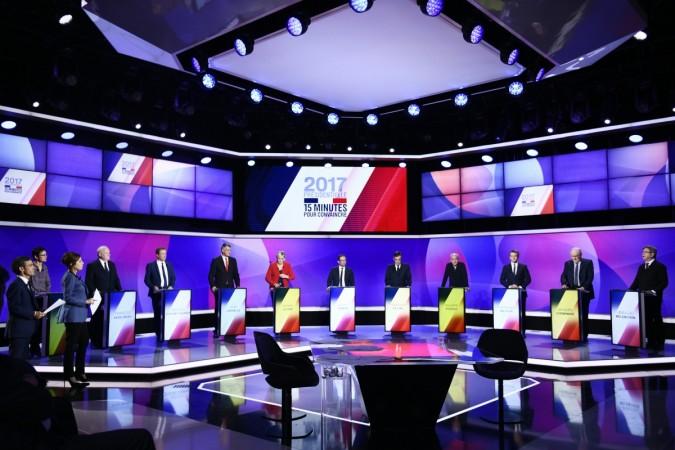 "The very fact that Macron, who is the market favourite, is leading the polls has pushed the euro higher in the last few trading days. Market followers are definitely going to pay close attention on the selection after what happened in the US presidential elections," Prathamesh Mallya, chief analyst- non-agri commodities & currencies, Angel Broking, said in a note.
Both Melenchon and Le Pen favour France's exit ("Frexit") from the European Union. The outcome is expected to influence stock markets beyond France.
"As two candidates to the French presidential election expressed their desire to work on a 'Frexit' once elected, these elections have of course implications beyond French borders," the CNBC quoted Vincent Juvyns, global market strategist at JPMorgan Asset Management, as saying.
Unemployment, security and immigration are the three key issues in the presidential elections that will seek the replacement to incumbent François Hollande.
More than 230 people have been killed in terror attacks in the country since January 2015, the most sensational being the death of 130 people in November 2015 when gunmen and suicide bombers attacked multiple targets in the French capital Paris.