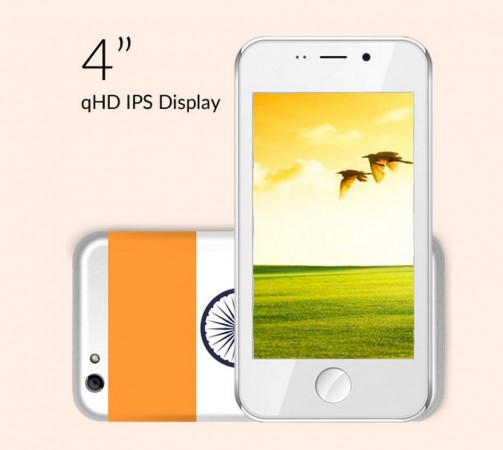 Relatively unknown Noida-based Ringing Bells made headlines across the world when it launched Freedom 251 phone for just Rs 251.
However, the newbie obviously underestimated the response from the public and had to temporarily shut down Freedom 251's sale webpage within hours of going live. Its servers were overloaded with a staggering 63 lakh per second consumer request and the company said it would be able to take orders for just 30,000 units, a fraction of the demand from consumers.
That being said, Ringing Bells has assured that the website will be up and running latest by Friday morning and will again commence taking orders. It said that it plans to sell 2.5 million units and get them delivered by June 30. Additionally, Ringing Bells is also in talks with offline distributors to sell 2.5 million Freedom 251 at brick-and-mortar stores.
Considering the long shipment schedule, many buyers were a little concerned about if they should really purchase Freedom 251. To dispel apprehension among prospective buyers, the company officials said that all payments done by the customers are stored in escrow account maintained by a nodal bank. The bank will release the amount to Ringing Bells only when the device is delivered to the rightful owner.
Meanwhile, concerns have been raised over the impractical pricing strategy by the company and Mohit Goel (director) and Ashok Chadha (president) Ringing Bells spoke to NDTV about the same.
They said that by assembling all the components in India, the company would save 13-14 percent in customs duty. They also said that producing the device on a large scale would bring down the cost of manufacturing.
However, this explanation isn't really convincing as the Rs 251 price tag is a bit too low for a phone even if it is fully manufactured in India.
The Economic Times citing Telecom ministry official reported that the government is "keeping a close watch" on Ringing Bells, as an internal assessment has found that a smartphone cannot be priced less than Rs 2,300.
But the government is unlikely to step in unless the company is guilty of any wrong doing and fails to deliver goods as promised to the consumers.