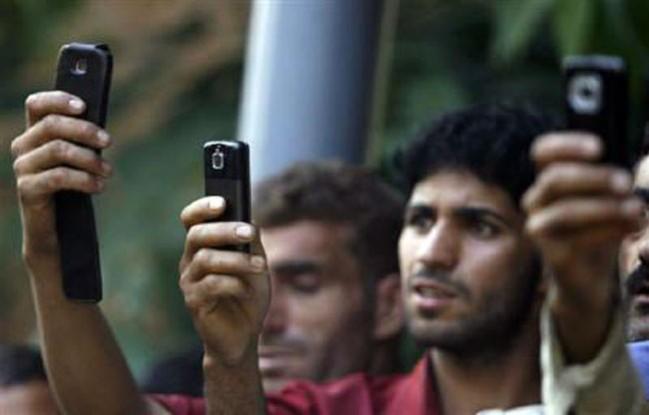 At a time when the Indian telecom sector is being swept away by Reliance Jio's free 4G LTE data offerings which are now confirmed to last at least until March 2017, it only makes sense for the government to introduce a scheme wherein every smartphone user gets access to free internet at least at a basic level. Now, these thoughts could become a reality soon thanks to new recommendations sent out by the Telecom Regulatory Authority of India (Trai) to the government.
Trai has now recommended that smartphone/mobile-phone users residing in tier-2 and rural areas be given at least 100MB free data. The regulatory body has also issued recommendations to the government to utilise the Universal Services Obligation Fund (USOF) in order to fund the free internet scheme for the rural folk.
The proposal to involve a third-party service provider/aggregator to offer the actual free data services has also been mooted by Trai. Trai also believes that offering free internet, especially to the rural folk, would boost Prime Minister Narendra Modi's ambitious cashless society initiative that is now underway across the country.
As per an Economic Times report, that quotes Trai sources, tier-2 and rural areas of India account for as much as 450 million smartphone subscribers out of an overall 1050 million subscribers.
"In order to bridge the affordability gap for the persons residing in rural areas and to support government's efforts towards cashless economy by incentivising digital means, the Authority recommends that a scheme under which a reasonable amount of data, say 100 MB per month, may be made available to rural subscribers for free", stated an official Trai statement quoted by PTI.
However, the Department of Telecommunications would be the final authority to take a call on offering free limited data services to the rural areas.
Speaking about freebies in the telecom sector, state-owned BSNL would introduce an unlimited calls plan that lets prepaid users make free voice calls after recharging for Rs 149 per month. These calls would be made free to other networks as well, along with offer of 300MB data. This offer is set to come into effect from January 1 2017.