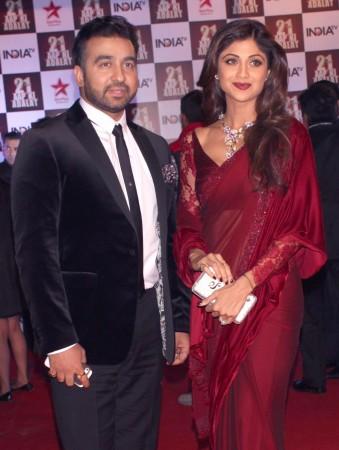 Kolkata police lodged a case of fraud against Bollywood actress Shilpa Shetty and her husband Raj Kundra.
The complaint was filed by additional director Debashis Guha of a Kolkata-based company, M.K. Media Private Limited, alleging that the couple fraudulently persuaded them to invest ₹9 crore in a company run by her, police said on Sunday.
Police have initiated an investigation against Shilpa and Ripu Sudan Kundra (aka Raj Kundra) of Essential Sports and Media Private Limited.
"We have registered a case against Shilpa and her company on the charges of criminal breach of trust, cheating, extortion, criminal intimidation and criminal conspiracy," said Deputy Commissioner of Police Murli Dhar said, according to IANS.
"Shilpa and others allegedly induced the complainant company to invest a sum of Rs.9 crore with the promise of 10 times return against the invested amount within two years," according to the complaint.
The complainant also alleged that the company allotted ₹30 lakh equity shares, which were afterward reported to be bogus, Dhar said.
Meanwhile, Shilpa and Raj took to their Twitter handles to say that these are "ridiculous claims" for two minutes of fame. Shilpa also posted on Twitter that she is seeking legal advice.
"Crazy news! I dare this Manoj Jain 2submit proofs 2 his ridiculous claims .His 2minute Fame can't b @ the cost of my hard earned reputation," Shilpa tweeted.
"Seeking legal advice ..He's a defaulter &clearly a fraud going by his reputation.So annoying !"
"Ridiculous news about a habitual fraudster claiming fraud done against him hilarious! Courts & Cops need 2 C merit in case 1st. #defamation," Raj Kundra tweeted.