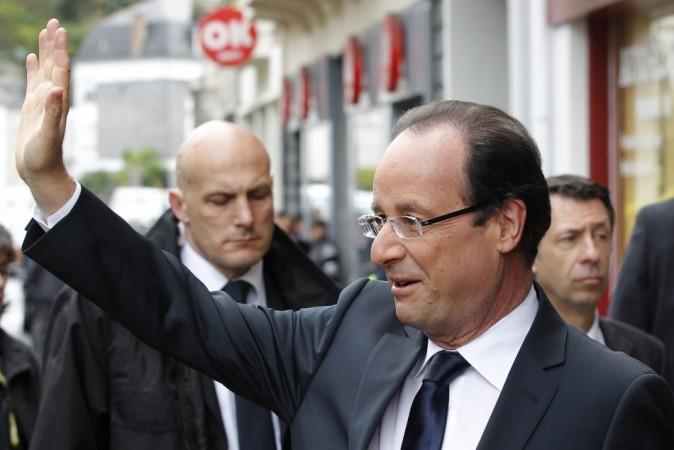 Francois Hollande will become the next President of France as poll results showed a victory for the Socialist Party leader with 52 percent of votes in Sunday's elections.
As per early projections, poll results showed Hollande ahead of Nicolas Sarkozy with a 51.7%-48.3% margin in the presidential runoff.
Following his victory, thousands of Hollande's supporters gathered on the streets in his hometown Tulle and also at Place de la Bastille in Paris - a traditional rallying point of the Left - to celebrate his victory.
In his victory speech at Tulle, Hollande promised to focus on austerity measures. "Austerity no longer needs to be our fate," AP quoted Hollande as saying.
"In all the capitals ... there are people who, thanks to us, are hoping, are looking to us, and want to finish with austerity," he told supporters early Monday at Paris' Place de la Bastille.
"You are a movement lifting up everywhere in Europe, and perhaps the world," he said.
Outgoing President Sarkozy , who was criticized for his brash personal style, was already becoming unpopular among the French citizens after failing to resolve unemployment issues. Moreover, the Eurozone crisis also added to his woes. He is the latest leader to have been voted out by the people ever since European debt crisis began in 2009.
According to a Reuters report, Sarkozy accepted his defeat within 20 minutes after the polls were closed, telling supporters he had wished good luck to Hollande.
"I bear the full responsibility for this defeat," Reuters quoted Sarkozy as saying during his concession speech on Sunday night.
"My place can no longer be the same. My involvement in the life of my country will be different from now on," he added.
Hollande will be France's first left wing President to win since François Mitterrand in 1988. He will assume office by May 16.