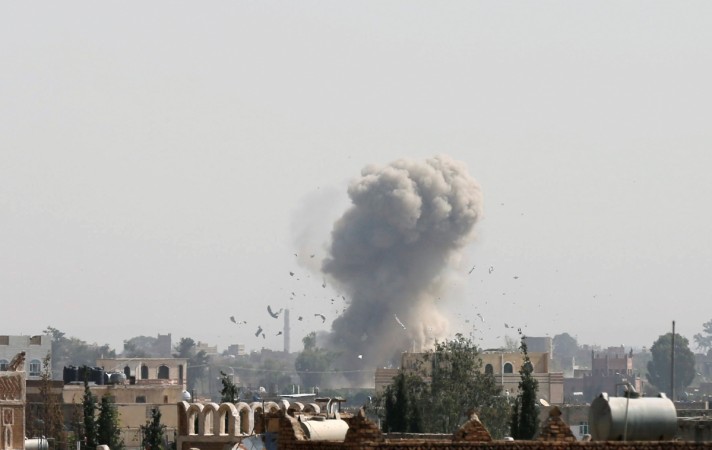 France conducted air strikes against the Islamic State on Thursday from its aircraft carrier Charles de Gaulle in Iraq, according to reports. France is one of the world superpowers allied against the spread of Isis in the Middle East.
AFP reports that Rafale fighter planes took off from Charles de Gaulle, France's only aircraft carrier, and attacked Mosul, an area where Isis has a stronghold. Reports state that the carrier was sent to the area in the early half of September.
French radio station RTL reported 24 aircraft will be part of the mission and that every three minutes a sortie will take place. The soldiers are said to be equipped with four 250kg laser-guided bombs each, according to BBC.
The attack comes just few days after the US troops sent drones to Afghanistan and killed 18 people, some of whom were reportedly civilians. In the attacks, which were carried out in the early hours of Wednesday, Qari Hamza, a commander and Mohammad Khan, a shadow judge of the Islamic State were killed.