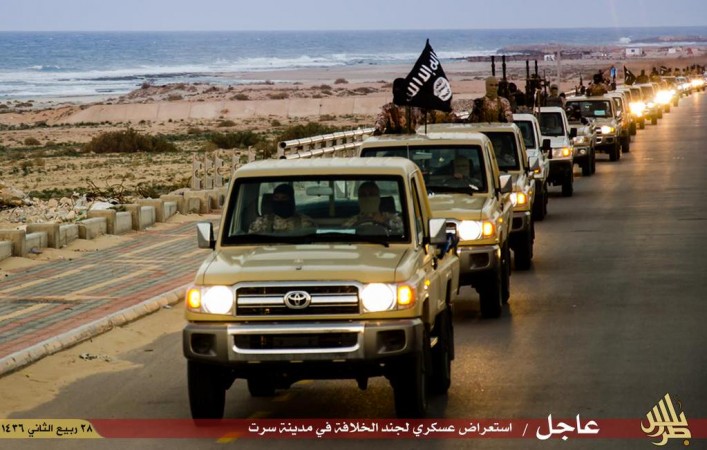 Authorities in France have confiscated passports of six citizens whom they believe were planning to travel to Syria. This is one among many instances of massive crackdown in Europe on people suspected of any links to the dreaded Islamic State (Isis) militants in Iraq and Syria.
The seizing of the passports is France's first example of travel ban under its new counter-terrorism laws adopted last November, which is widely accepted to be one of the toughest in Europe aimed at stopping citizens from joining Isis militants in Iraq and Syria.
The passports and IDs of the people concerned have been seized for six months, though they may be able to appeal the ban, reports Euro News.
Although there is no clarity on how exactly the French intelligence was able to conclude the six people's link to Isis, the group of unnamed men and women had reportedly travelled to Syria in the past, and are said to be from the Rhone Alpes and Provence regions of France.
French Interior Minister, Bernard Cazeneuve was cited as saying that many of the people concerned were young converts and were "tempted" to joining the extremist group.
"We have enough elements to confirm this intention. And the travel ban will prevent them from crossing to the other side," he said adding that passports of over 40 people will be seized next week.
Although authorities are doing everything they can to prevent their citizens from joining the militant group, reports suggest that at least 700 French citizens have already travelled to Syria with the aim of joining the group.
There is growing fear and apprehension against the extremist Sunni militant outfit, which is poised at creating an Islamic 'Caliphate' in the area extending Iraq and Syria and is determined to let its influence metastasise to the whole of Europe including Rome, which they have vowed many times to capture.
The incident comes close on the heels of the London metropolitan police sending across a plea to give information about three teenage school girls who are understood to have been travelling to Syria via Turkey.
Even in far-fetched 'down under' lands, the fear of the fanatic group is only rising with the Australian Prime Minister Tony Abbot announcing a massive counter-terrorism law on Monday that aims at cracking down terror suspects – much to the dismay of Muslim world, which feels they have been targeted for no good reason.