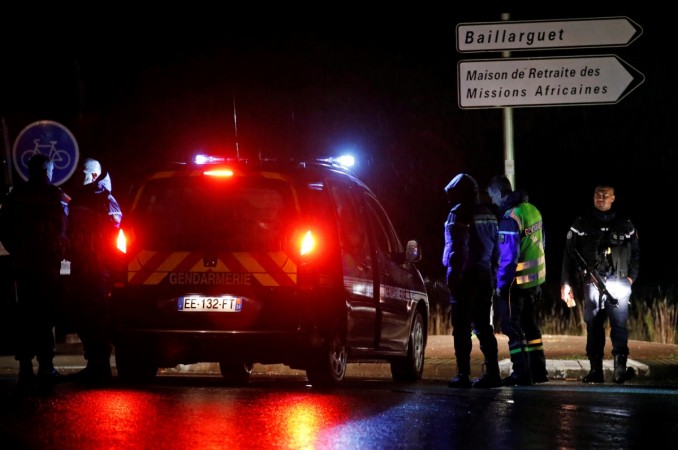 A woman was killed in an armed attack at a retirement home for former missionaries in France late on Thursday evening. The attacker managed to flee.
No terrorist link has been established to the incident in Montferrier-sur-Lez, sources close to the investigation told BBC. Police searched the premises, but no suspect was found.
The house for former missionaries to Africa was evacuated after the attack. The incident was reported to police after a caretaker escaped from the house.
A woman was found dead, gagged and tied up outside the building, an official told BBC. Almost 60 former missionaries lived at the home, including six or seven nuns.
"For the time being, there is only one victim," Montpellier prosecutor Christophe Barret told AFP. "For the moment there is no particular evidence about the motive for this crime," he added.
The attacker, who was a man, was not known to authorities. The attacker was "armed with a knife and sawed-off shotgun," a French newspaper cited the investigators as saying. He was also hooded when he entered the home.
The residents of the retirement home are "very elderly" and are aged between 75 and 90. Some of them need assistance to walk, a local councillor said.
Olivier Ribadeau Dumas, a spokesman for the Conference of Bishops of France, tweeted: "Our prayers tonight go to the woman who lost her life in this attack on a retirement home."
Almost 15 police vehicles and fire department vehicles responded to the call.