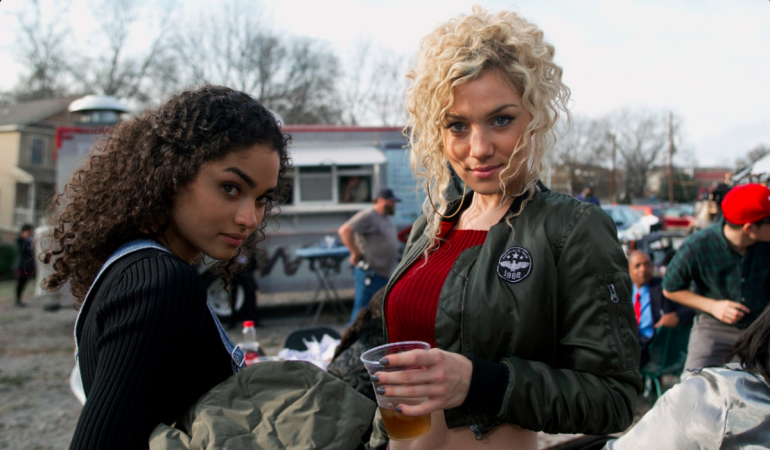 Fox's new show Star, created by the Empire creator Lee Daniels revolves around three girls, Star, her sister Simone and Star's best friend Alexandra, who struggle their way to success and stardom. While the first episode of the series revolved around Star and Simone's background, the second episode of the series revealed Alexandra's life.
Star TV show on Fox: Is Queen Latifah the real star of the show?
Spoilers: The second episode revealed that Alexandra is lying about her mother being dead. Alex's father, Roland Crane, tries to convince her into coming back by accepting her music and assuring her that he will produce it.
Crane has had a history of cheating and when he got the opportunity, he tried to sleep with Star. Though Star takes the initiative, she is caught naked in the bath tub in Crane's room by Alex's mother. The episode leads on to Simone having a nightmare where she feels her foster father haunts her. Scared, she takes sleeping pills with alcohol and as a result, she drops dead.
The third episode will finally give a glimpse of Star and Simone's mother. The episode will begin with the doctors attempting to bring back Simone's pulse as Carlotta finds out about her sleeping pills. Blaming herself for the whole incident, she opens up about Star's mother's death. Viewers will find out that Jahil Rivera introduced her into the world of drugs.
The trio, however, might submit the demo in time and will get selected for the music festival. Amidst this, Otis Leecan, Simone's foster father, pays a visit to the foster care administration to enquire about Simone. Is he coming back for revenge? Or is he returning to apologise? What will happen to the girl group? Star will go on to become the star she is destined to but will Alex and Simone be by her side? Will the entire package make it through?
To find out, watch the next episode, titled Next To Kin, on January 11, on Fox channel at 9 pm EST.