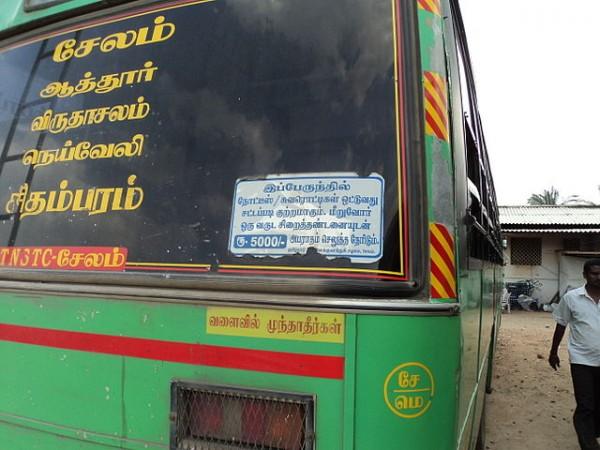 Tamil Nadu Chief Minister E Palaniswami on Sunday, January 7, held talks with officials from the state transport department in the wake of the strike which has brought the normal life of common man to a sudden pause for the past four days.
On Thursday, over 30 trade unions under the state transport corporations had met state transport minister MR Vijaybhaskar and presented their demand of having a hike of 2.57 percent in their salary, while the minister stressed on a salary hike of 2.44 percent.
Also Read: Tamil Nadu bus strike: Autos have a field day as commuters stranded; app-based cabs in high demand
The commuters in the state have been forced to depend on autos and the rental cab services, specifically on Ola, which has had a drastic hike in the fares. Following the hiked prices, the commoners have taken their agony and stress to social media to address their grievances to the state government. Temporary bus drivers and conductors are also deployed in order to release tension among the commuters over the strike.
I am now paying a higher fare to reach my destination each day, I am only a daily wage earner. Government should do something to end the strike: Local, Coimbatore pic.twitter.com/XcXcouKqxw

— ANI (@ANI) January 7, 2018
Earlier on the second day of the strike, the head of the Centre of Indian Trade Union, Soundararjan, had said, "We don't want to subject the public to hardship but the government is pushing us. It doesn't want to treat us equally as drivers in other departments."
He had added, "Is our demand unfair? We are not responsible for transport corporations running on losses."
Meanwhile on Sunday, speaking to International Business Times, India, an Ola official said, "Ola follows a different business model which does not permit us to deploy more number of vehicles. Moreover, the cab service involves the passengers and the drivers—where in order to have more cabs, we will need more drivers who should agree to drive."
While the TN transport corporations are mulling over further intensifying the agitation for the hike in their salary, the transport minister has urged the unions to withdraw their strike in the interest of people.
"Appeal to employees to come back for duty, honorable court has also asked them to come back. As compared to yesterday, more staff have reported for work today, we are also employing private drivers, situation will improve soon," Vijayabhaskar said.