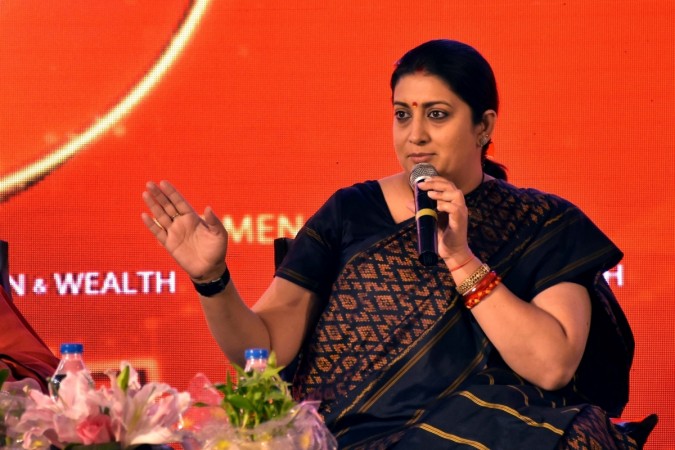 Four Delhi University (DU) students — accused of stalking Union Textile Minister Smriti Zubin Irani — have been arrested by the Delhi Police after she filed a formal complaint with them. The incident took place on the evening of Saturday, April 1, and the students were formally arrested on Sunday, April 2, the police said. One of the students apologised later, urging Irani to ensure that their future is not jeopardised.
Also read: Delhi University hostels prohibit women students from playing Holi outside the premises
Irani told the police in her official complaint that four youngsters travelling in a car were reportedly stalking her near the Motibagh Flyover while she was in her vehicle. The Delhi Police immediately swung into action and detained all the four accused for questioning.
During their interrogation, it emerged that all four of them were aged 18-19 years and were students of the city's Ram Lal College. It also came to light that they had gone to a friend's birthday party nearby, and were driving around in the area "for fun." Exactly why they targeted Irani and her car is being ascertained.
On Sunday morning, the Delhi Police confirmed that tests had revealed all four youngsters were in an inebriated state when they were detained. The police also said that the four had been formally arrested under charges of stalking and trying to outrage the modesty of a woman. They did not say if any of the four DU students had been booked for drunk-driving.
After their arrest, the four were taken to Ram Manohar Lohia Hospital, where medical tests determined that they had consumed significant amount of alcohol. They were presented in a local court later in the day, and were granted bail. The four students are currently out of prison. Meanwhile, Irani reportedly visited the Chanakyapuri police station — where the boys were kept after they were put in detention — and told the police to take strict action against them.
The apology
One of the four students later told news channels he was apologising to Irani on behalf of all four of them for any act of harassment they had consciously or unconsciously committed. He also urged her to think of their future and forgive them this one time.
He told reporters he and his friends were listening to songs at a high volume and were making vidoes to upload to a social media platform when the incident happened. He said neither of them had any idea whose car they had overtaken until the police were called and they were detained.
Watch the video here: